Josh Brolin Sought Park Chan-wook's Blessing for Spike Lee's Oldboy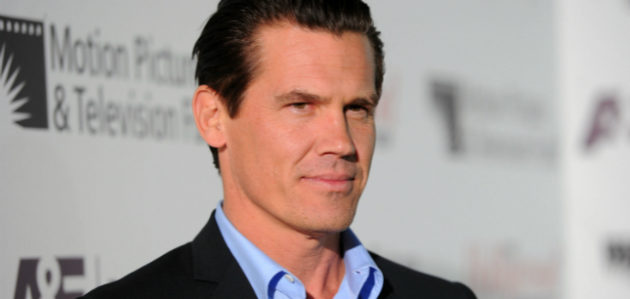 While talking up this month's Men in Black III – in which he does an uncanny Tommy Lee Jones impersonation playing Jones' '60s-era younger self – Josh Brolin took a moment to discuss the upcoming project that makes him nervous just to think about: Spike Lee's Oldboy, the remake of Park Chan-wook's ultraviolent 2003 film, for which Brolin says he sought Park's blessing before taking on the Hollywood remake.

"I love Oldboy and I'm close with Chan-wook Park and I emailed him a couple months ago just asking for his blessing to do this movie," said Brolin, "because if he had said no I wouldn't have done it. I really respect his movie and we'll make a little different movie, and this whole idea of a more Hollywood version of it, whatever – we're just going to do a different version and have respect for the initial story and premise."
"I'm talking about it nervously because it makes me nervous."
Brolin will be joined in the cast by rising ingénue Elizabeth Olsen and District 9's Sharlto Copley, the latter of whom sent his own message to Brolin when he joined the cast. "He just wrote me an email and was like, 'Look, I've got to get this out of the way – Goonies was my favorite film! Now I'm going to make 20 years of your life miserable,'" Brolin said.
The details of just how much Lee's remake will stay true to the original film remain a mystery, though Brolin did confirm that their version will keep the infamous hammer fight scene. "Yes, by the way," he said. "Yes. It's a hammer, a knife, and all that stuff. Will we keep the octopus and the other stuff? You know, there are some changes and all that. But I think it's really good. It still makes me throw down the script halfway through."
Filming begins in October on the anticipated project, and while Brolin seems confident that the remake will remain true to the source material while carving its own path, he knows a thing or two about woulda-coulda-shoulda thinking. Elsewhere in the conversation, Brolin brought up the specter of his 2010 bomb Jonah Hex unprompted.
"I think that was a snowball effect," he said, citing the film's meteoric plunge in the media. "It got so much negative press, because we did so many reshoots, we did a ton of reshoots, man. I'm going to stand behind any movie that I do, and I do like the character. If I go back and see it now, I go, 'That's an interesting character.' It's not the movie I would have made. My intention was to make an Eastwood/Leone-esque really gritty $5-7 million film that I think would have been massively profitable, but you don't have control over these things all the time."
Despite all that, Brolin learned a long time ago to embrace the serendipity of perceived failure – like when he lost the lead in 21 Jump Street to Johnny Depp.
"21 Jump Street was between Johnny Depp and I," he recalled. "Johnny got it, but we were in his apartment waiting to find out which one was going to actually leave on a plane that night."
Asked how he dealt with the disappointment of losing that gig, he laughed. "I love that you think 21 Jump Street was a huge disappointment! Johnny called me a year later and said, 'Dude, this is awful!'"
Stay tuned for more from Brolin, Will Smith, Tommy Lee Jones, and Barry Sonnenfeld on Men in Black III.
Follow Jen Yamato on Twitter.
Follow Movieline on Twitter.