Josh Brolin to Star in Spike Lee's Oldboy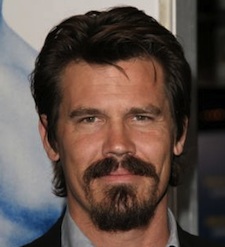 Looks like Spike Lee got his rumored dream star for the Oldboy film he's helming: Deadline reports that Josh Brolin will lead the English-language remake of Park Chan-wook's 2003 thriller about a man held prisoner for 15 years who sets out for revenge upon release. With Brolin onboard, will Christian Bale sign on next as his mysterious foil? (And how faithful will Lee's remake be to the brutality of the original?)
Lee's Oldboy is scripted by Mark Protosevich, who most recently earned a co-writing credit on Thor and previously adapted studio flicks Poseidon and I Am Legend. (His first film was The Cell, Tarsem's twisted sci-fi thriller.) It remains to be seen how much he'll keep Oldboy as sick and viciously violent as the cult hit original, which stars Choi Min-sik as the hammer-wielding vengeance-seeker Oh Dae-su, since the remake is said to draw from both the film and the source manga it was based on as a re-envisioning of the material.
The casting of Brolin, however, should bring some comfort to fans; No Country for Old Men went a long way in establishing Brolin's interest in edgier fare and his ability to play hardened, adaptable men capable of violence. Lee's a bit more of a mystery here; will his Americanized Oldboy include the kind of gory, visceral moments that make Chan-wook's version iconic to genre fans? Or will it find a sort of Departed-level happy medium between the gore-inclined sensibilities of Asian cinema and the threshold of American audiences?
Personally, I'd prefer the former but I'm expecting the latter. Chime in below: How much deference to the original film should Lee's Oldboy have?
· Josh Brolin To Star In Spike Lee's 'Oldboy' Redo For Mandate [Deadline]