Vampire Eyes, Wolf Steel: See the First Images from The Twilight Saga: Breaking Dawn - Part 2
There's nothing terribly sensational here to get excited about in the first two official stills from The Twilight Saga: Breaking Dawn - Part 2, except for -- ZOMG! -- a certain pair of blood-red vampire eyes staring out at us amidst the smoldering looks and pale prettiness on display. And the almost surreal perfection of Robert Pattinson, Kristen Stewart, and Taylor Lautner's complexions. Fun fact: Twilight's vampires not only sparkle in the sunlight, they never have to blink. Hit the jump for images!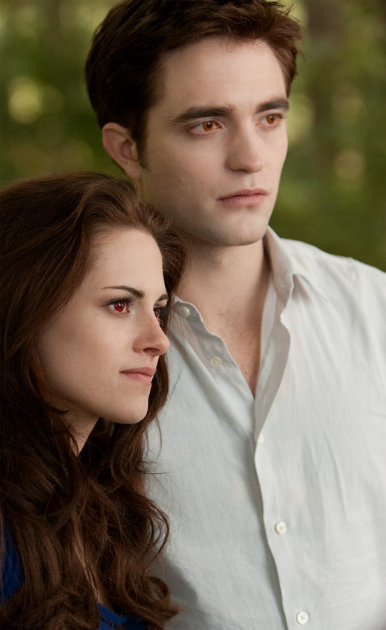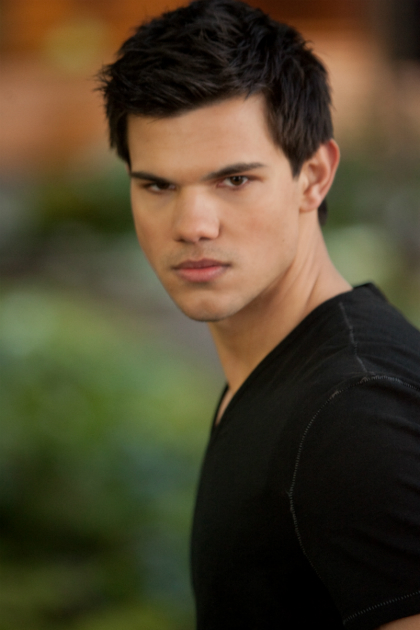 For those who haven't been caught up to speed on where we're at by the time Breaking Dawn - Part 2 rolls around: The last time we saw Bella (Stewart) she was dying a horrible death while giving birth to her half-vampire spawn when her undead hubby, Edward (Pattinson) saved her by turning her into a vampire. Hence the blood-red eyes -- the mark of a newborn vampire.
Breaking Dawn - Part 2 brings the whole saga to a close as Vampire Bella embraces and adjusts to her newfound vampire-ness, which is a pretty awesome deal -- super strength and speed, even more flawless skin, no need to worry about being ripped to shreds along with the pillows during sexytime... and, Twilight Fun Fact #2: Vampires don't cry. The intricacies of Stephenie Meyer's vampire physiology make it so that vampires pretty much have no use for tears. I'll give her the benefit of the doubt and say that's a metaphor for Bella's newfound strength and self-confidence after spending so many movies unsure of herself and weeping over her star-crossed romance.
The Twilight Saga: Breaking Dawn - Part 2 hits November 16.