New Twilight Saga: Breaking Dawn - Part 2 Teaser: Bella's Gonna Get You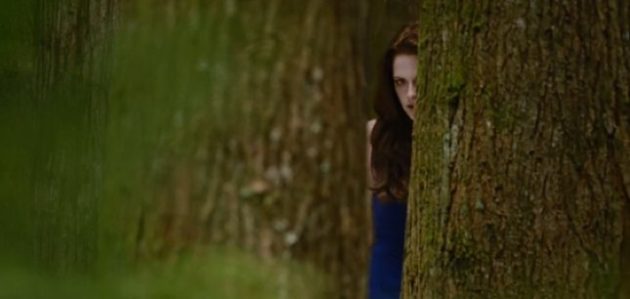 Run, little deer! Run from the sultry, nubile vampire on your bushy tail! Taylor Lautner may attempt to fool you into thinking she's normal, but you can see past that in her swift stride and blood-red, undead gaze. She's right around that tree, little deer! Run for your life!

Also: "We're the same temperature now"? Run, Robert Pattinson! Run to Cosmopolis!
Follow S.T. VanAirsdale on Twitter.
Follow Movieline on Twitter.