WATCH: Lindsay Lohan & Charlie Sheen's 'Scary Movie V' Footage Is Actually Funny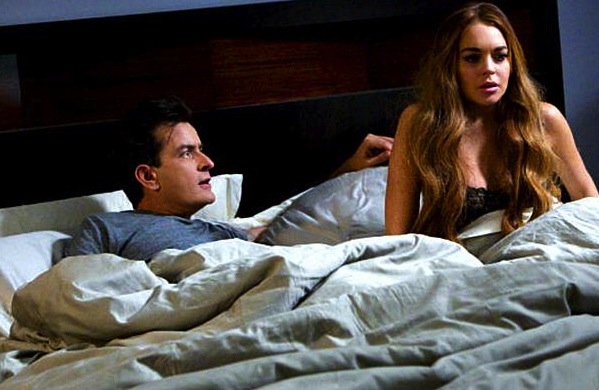 Even if you have no tolerance for Lindsay Lohan and Charlie Sheen, you've got to admit they can take a joke.  My expectations were not high for scandal magnets' scenes together in Scary Movie V, but this clip is actually a hoot. Sheen gets the best line, and his bedroom is a voyeur's wet dream. He even has one of those SkyCams that they use to film Monday Night Football games from above the field. He also gets the best lines, but Lohan's final scene, which involves car keys, made me laugh out loud.
More on Lindsay Lohan: 
Follow Frank DiGiacomo on Twitter.
Follow Movieline on Twitter.