Which 'Avengers' Cast Members Are Most Expendable?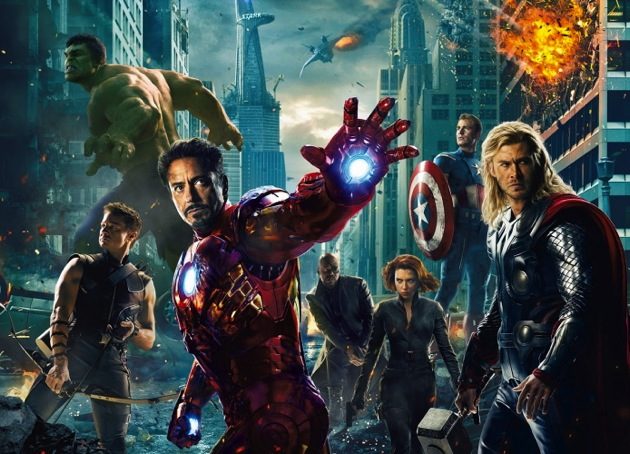 There's an interview with Robert Downey Jr. in Collider that's got me thinking about the actors in Marvel's very lucrative superhero stable.  When the website's Steve "Frosty" Weintraub asked the actor if he's going to sign on for several more Marvel movies or take them "one at a time", Downey responded that he wasn't sure but then added candidly: "Let's just say that me, the agents and the lawyers are having a bit of a ball right now."  
In other words, the Iron Man 3 star realizes just how vital he is to Marvel's plan for cinematic superhero domination, and he's going to milk it for all its worth. And he should
Sure, no actor is indispensable in the-show-will-go-on world of big-studio movie production, but I'd wager that the appeal and the box office of the Iron Man and The Avengers franchises would take a big hit should Downey ever hang up his metal suit. He sets the standard against which all other superhero performances —  Christian Bale's Bruce Wayne/Batman included — should be judged, and Disney/Marvel should do everything it can to hold on to him.  His portrayal of Tony Stark is a pitch-perfect mix of wit, swagger and emotional depth that satisfies Marvel Comics fans and moviegoers who've never picked up an issue of Iron Man. He also brings his previous history as a self-destructive party boy to the role, so Stark never seems less than authentic.  I hope he is having a ball negotiating his next contract.
The Avengers' Best Heroes
But what about the other key members of the current Marvel Universe?  Here's how I rank them in terms of their importance to the Marvel movie franchise:
1. Robert Downey Jr.:  As close to indispensable as it gets. (See above.) Also, hands down, he has the coolest costume of the group.
2. Chris Evans:  Although Evans is nowhere near as interesting an actor as Downey, his soulful, no-nonsense portrayal of Captain America makes him a good straight (edge) man to Tony Stark's class clown. Also, thanks to the surprisingly well done origin movie, Captain America: The First Avenger,  Evans' character is the second-best developed member of the Avengers. Unless his standalone sequel, Captain America: The Winter Soldier tanks, he's in a good place.  By the way, I'd love to see Cap's costume, particularly the cheesy headgear, updated.
3. Scarlett Johansson: ScarJo was reportedly offered $20 million to reprise the Black Widow in The Avengers 2, and I hope that means she'll get an equally rich narrative arc in the sequel. Her storyline in The Avengers left a lot to be desired, especially since Johansson has the chops to do much more with her character. (The flip side of that is she's an ambitious actress who has much bigger career goals than playing a leather-clad superhero.)  She also has such a distinct look and Ferrari-style curves that it would be a mistake to replace her. If push came to shove, I suspect the producers would just write Black Widow out of the story. The good news is that, as the first woman member of this cinematic superhero team, it's in Marvel's interest to keep her happy and present. That said, I'm still crossing my fingers that Lizzy Caplan gets at least a cameo in the sequel.
4. Chris Hemsworth:  Thor is an example of a character where the costume overshadows the guy inside it. Hemsworth's a fine acting, but there are so many brawny-but-emo actors who look good wearing long flowing locks and holding a giant hammer that I don't think Hemsworth would be missed all that much if he gave up his breastplate.  Then again, if Thor: The Dark World  does gangbusters,  he could bump Evans from the number-two spot.
5. Jeremy Renner: Hawkeye was never the most scintillating Avenger. I mean, the dude shoots arrows. But Renner has a memorable face, does smart-ass really well and is good at expressing the inner darkness that makes comic geeks, ahem, quiver with excitement.  I think it also helps that his costume is not memorable.  It makes the actor who wears it that much more important. The problem is that, like Black Widow, Hawkeye pretty much served as window dressing last time around, and Renner reportedly was not happy with that. His part is supposed to be more substantial in the sequel. We'll see.
6. Mark Ruffalo:  I thought Eric Bana made a better Bruce Banner, but, really, it's all about the CGI here.  It was the computer-generated Hulk that got laughs and high marks from fans in The Avengers. Hell, Carrot Top could play Banner, and I don't think fans would raise a stink.
[Collider]
Follow Frank DiGiacomo on Twitter.
Follow Movieline on Twitter.