WATCH: Zach Galifinakis Asks Sally Field If She Ate Anne Hathaway To Gain Weight For 'Lincoln'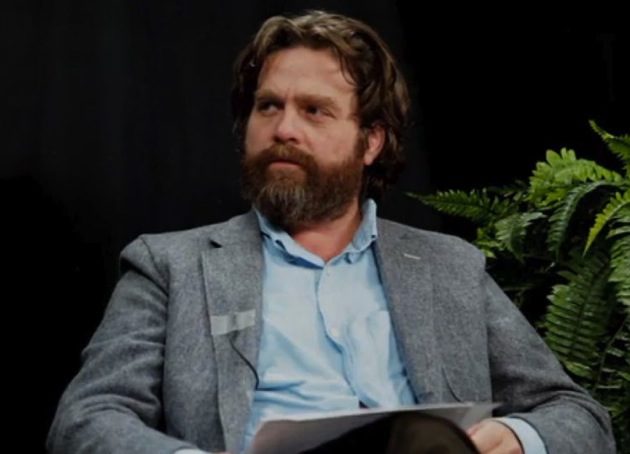 Part two of Zach Galifianakis' Oscar edition of Between Two Ferns is out, and it manages to top part one. The best line of the segment is when Galifianakis asks Sally Field about the 25 pounds for her role in Lincoln. "How'd you do that, eat Anne Hathaway?" he says.  After hearing that, I'll think twice before ever asking another actor about the dramatic weight loss or gain they achieved for a role. 
Once again, some of the best laughs come from the public-access cable-style Chyron tags that, for instance, identify Jessica Chastain as "Jessica Chestain" and Sally Field as a member of the rock band Linkin Park.
The last time I saw Bradley Cooper on Between Two Ferns, he got in a slap fight with his Hangover co-star, and they go at it again in a way that recall Cooper's early freak-out scenes in Silver Linings Playbook (or "Silver Linings Cookbook" as the movie is ID'd on Zach's show. ) The altercation takes place shortly after Galifianakis gives Cooper a speech he wrote for his supposed pal: what may be the first Oscar concession speech ever written.
And Chastain returns for the final punchline, managing to look both angry and alluring.
I'm crossing my fingers that a part three will be forthcoming. I'd love to see Galifianakis piss off Tommy Lee Jones and interview Joaquin Phoenix and The Weinstein Company co-chairman Harvey Weinstein at the same time. That one is guaranteed to end in a fist fight.
RELATED: 
Follow Frank DiGiacomo on Twitter.
Follow Movieline on Twitter.