Zach Attack: Galifianakis Annoys Jen Lawrence & Other Oscar Noms On 'Between Two Ferns'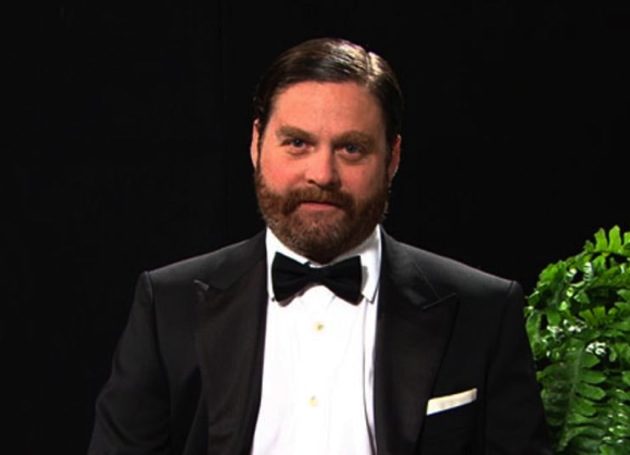 After all the tiptoeing and carefully constructed speechifying that has accompanied the Oscar race so far, it's fun to see Jennifer Lawrence, Naomi Watts, Christoph Waltz, Anne Hathaway and Amy Adams engaging in the comedy equivalent of a WWE wrestling match with Zach Galifianakis on a special "Oscar edition" of his  Funny or Die talk show, Between Two Ferns.  
Galifianakis does a pretty wonderful job here of using absurdity to send up the many absurd and inane elements of awards season. Hearing him describe the episode as  "A special Oscar insight to Oscar nominees and all of their Oscar buzzness around them" made me laugh and wince at the same time. And if there is a part two to this, I hope that Joaquin (The Oscars are "bullshit")  Phoenix is one of the guests. What a conversation they could have — even if it's brief.
In the meantime, pay attention to the details: Lawrence's surly "you shouldn't eat any more pudding" remark to her host is a thing of beauty, as is Waltz's comment to the woman who comes to collect him after Galifianakis plays him off with a Staples "Easy" button. Hathaway's flirty drunk act is also entertaining, as is the onscreen text that identifies her as "Anne Halfway," the star of a "French movie."  And Adams' line about farting on her tits is almost as good as her hand-job scene in The Master. 
Follow Frank DiGiacomo on Twitter.
Follow Movieline on Twitter.