Al Pacino And His Hoo-Ah! Hairpieces Aren't The Only Reason To Watch HBO's 'Phil Spector' Trailer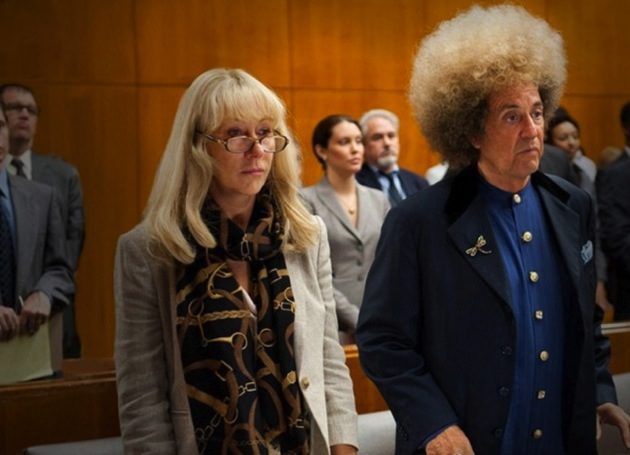 Can I get a Hoo-Ah? Al Pacino has had a good run playing reviled real-life characters in HBO movies and miniseries, and, based on this trailer for Phil Spector, he's going to keep his streak alive when the movie debuts on March 24.
The actor, who played suicide machine inventor Jack Kevorkian in the 2010 HBO biopic You Don't Know Jack, and was particularly brilliant as the homophobic gay lawyer Roy Cohn in the cable network's adaptation of Lincoln screenwriter Tony Kushner's Angels in America in 2003, dons quite a few wacky wigs in this clip to play the legendary 60s music producer who's serving 19 years to life in a California prison for the murder of actress Lana Clarkson.
It's not just the hair though.  The picture was written and directed by David Mamet, whose mean, hard-boiled writing sounds great coming out of Pacino's mouth.  "First time you got felt up, guess what? You were listening to one of my songs,"  the actor brazenly tells Helen Mirren who plays his defense attorney.
And then there's the disembodied voice who, referring to Spector, tells Mirren: "He's a freak. Theyr'e going to convict him of I just don't like you."
Make that a talented freak. Spector produced albums by the Crystals, Darlene Love, the Ronettes, the Righteous Brothers, John Lennon, the Ramones and Leonard Cohen's famous disaster of an album, Death of a Ladies Man. His Wall of Sound production technique influenced Bruce Springsteen's Born to Run, among other albums.
The scene in the trailer where Spector pulls a gun and shoots it into the ceiling next to a guitarist looks like it may be a recreation of a recording session with John Lennon.  The former Beatle told Spector:  "Phil, if you're going to kill me, kill me. But don't fuck with my ears. I need 'em."
Follow Frank DiGiacomo on Twitter.
Follow Movieline on Twitter.