Spielberg's Lincoln Adds Tommy Lee Jones, Joseph Gordon-Levitt, John Hawkes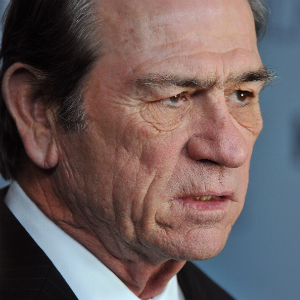 Steven Spielberg went to town this week casting his upcoming Abraham Lincoln biopic, which already had Daniel Day-Lewis in place as Lincoln and Sally Field as his wife, Mary Todd. Joining them in the film, based on Pulitzer-winning biographer Doris Kearns Goodwin's Team of Rivals, will be Tommy Lee Jones, Joseph Gordon-Levitt, John Hawkes, and a dozen other thesps. Who else will log time in Lincoln?
According to The Hollywood Reporter, Jones will play Republican congressman Thaddeus Stevens while Gordon-Levitt steps into the role of Abe 'n' Mary Todd's eldest son, Robert.
Also joining the cast will be Hal Holbrook, James Spader, John Hawkes, Tim Blake Nelson, Bruce McGill, Joseph Cross, David Costabile, Byron Jennings, Dakin Matthews, Boris McGiver, Gloria Reuben, Jeremy Strong, and David Warshofsky.
From DreamWorks Studios:
Based on the best-selling book, Team of Rivals, by Pulitzer Prize-winning historian Doris Kearns Goodwin, the screenplay has been written by the Pulitzer Prize winner, Tony Award winner, and Academy Award nominated writer Tony Kushner. It will be produced by Kathleen Kennedy and Steven Spielberg.
The film will focus on the political collision of Lincoln and the powerful men of his cabinet on the road to abolition and the end of the Civil War.
Oscar winner Tommy Lee Jones will play Thaddeus Stevens, a Republican leader and powerful congressman from Pennsylvania in the U.S. House of Representatives. Stevens was a staunch supporter of abolishing slavery and was critical to writing the legislation that funded the American Civil War.
Joseph Gordon-Levitt, known for his roles in "Inception," "(500) Days of Summer," and next year's "The Dark Knight Rises," will take on the role of Robert Todd Lincoln, eldest son of President Lincoln and the only one to live past his teenage years.
• [Press release]