J.J. Abrams, Master Of The Universe: Nears Deal To Direct 'Star Wars Episode 7'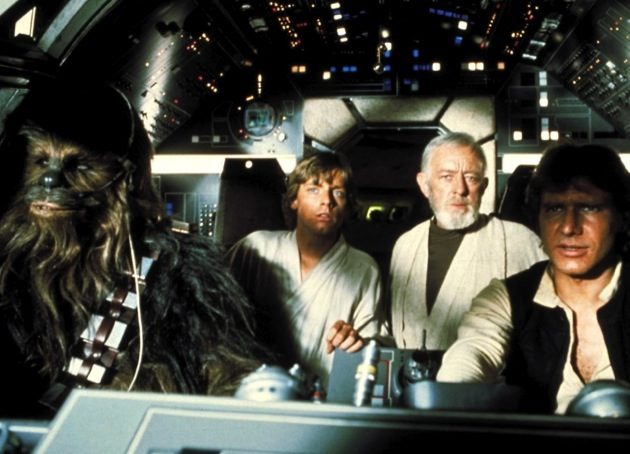 J.J. Abrams appears to have cornered the universe.  Both The Wrap and The Hollywood Reporter are reporting that the filmmaker behind the rebooted Star Trek franchise is close to sealing a deal to direct Disney's Star Wars Episode 7, which means he will boldly go to a galaxy far far away very shortly. 
Abrams office wasn't commenting on the story when I called, but if the deal is indeed finalized, it will be interesting to see how fan boys for whom Star Wars vs. Star Trek is the equivalent of Beatles vs. Stones, and Paramount, the studio behind, Star Trek Into Darkness,  will react to the story. As Indiewire's Kevin Jagernauth astutely pointed out, "we can't [imagine] the studio being thrilled that press rounds for Star Trek Into Darkness will essentially become non-stop questions about Star Wars: Episode 7 unless that subject is strictly taken off the table (not that people still won't try anyway). Moreover, one wonders if we can ever live in a galaxy where nerds will be happy with the same director shephereding both Star Wars and Star Trek.
Then again, Abrams has done a very smart job of revitalizing the Star Trek franchise, and making it relevant to a much broader audience than the Trekkie contingent. At the same time, he's shown respect to die-hard fans by (mostly) respecting the canon. (I was always a Star Wars guy, and he's got me hooked on this whole who-is-Benedict-Cumberbatch thing.)  Star Wars could benefit from a similar update.
If Abrams and Bad Robot do take on the Force and the Dark Side, you can be sure there will be plenty of guessing games about the identity of the villains who will be plaguing the Jedi and Droids that populate the newest entry in the Star Wars saga.
Reports are that producer Kathleen Kennedy convinced Abrams to take on the daunting job.  She must be very good at persuasion. In November, Abrams told HollywoodLife that he wasn't the right man for the job.  "Look, Star Wars is one of my favorite movies of all time," Abrams said adding:  "I frankly feel that – I almost feel that, in a weird way, the opportunity for whomever it is to direct that movie, it comes with the burden of being that kind of iconic movie and series. I was never a big Star Trek fan growing up, so for me, working on 'Star Trek' didn't have any of that, you know, almost fatal sacrilege, and so, I am looking forward more than anyone to the next iterations of 'Star Wars,' but I believe I will be going as a paying moviegoer!"
More on Star Wars Episode 7: 
[Indiewire, The Wrap, The Hollywood Reporter]
Follow Frank DiGiacomo on Twitter.
Follow Movieline on Twitter.