Linklater's 'Before Midnight' Unveils New Photos, Earns Sundance Raves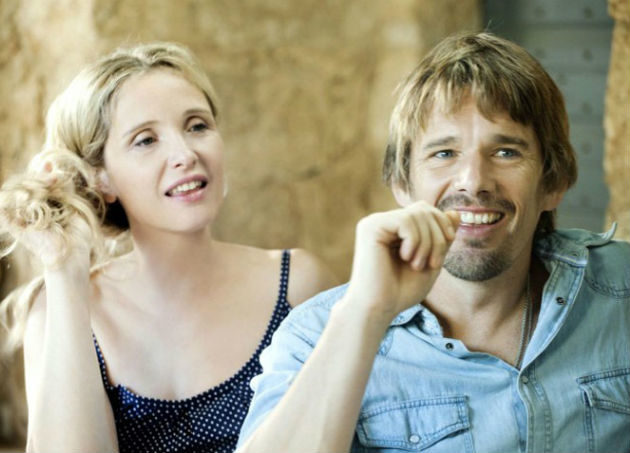 I couldn't have guessed back in 1995 that Richard Linklater's charming Before Sunrise would spark one of the most beloved trilogies of the next few decades, but anticipation has been so high for the latest chapter in Jesse (Ethan Hawke) and Celine's (Julie Delpy) arrested romance that it was only natural we'd be longing for more after 2004's Before Sunset. Shot in secret, the third film in the series, Before Midnight, premiered last night at Sundance to rave reviews and today brings a few new photos that'll have you pining even harder for whenever it's delivered to theaters.

Via The Playlist:
Without walking and talking into spoiler territory, let's just say Sundance critics were largely over the moon for the pic, which was also written by Delpy, Hawke, and Linklater. Slate goes so far as to say it's "not only good, but so good it approaches perfection." Perfection, people! THR calls it "funny and harrowing," for what it's worth, which sounds... promising? Indiewire lauds it "Linklater's most refined achievement," although The Guardian goes against the grain, labeling it "forced and unnecessary."
Read more from the Sundance Film Festival:
'The East': How Marling & Batmanglij's Dumpster-Diving Freegan Summer Inspired The Eco-Anarchist Sundance Thriller
'Austenland' Director's Note: Jerusha Hess On Her 'Girlishly Indulgent' Sundance Rom-Com
SUNDANCE: 'Sound City' Premiere Finds Dave Grohl Rocking With Rick Springfield
Follow Jen Yamato on Twitter.
Follow Movieline on Twitter.