Chastain Rules, Schwarzenegger Drools As 'Mama,' 'Zero Dark Thirty' Rule Box Office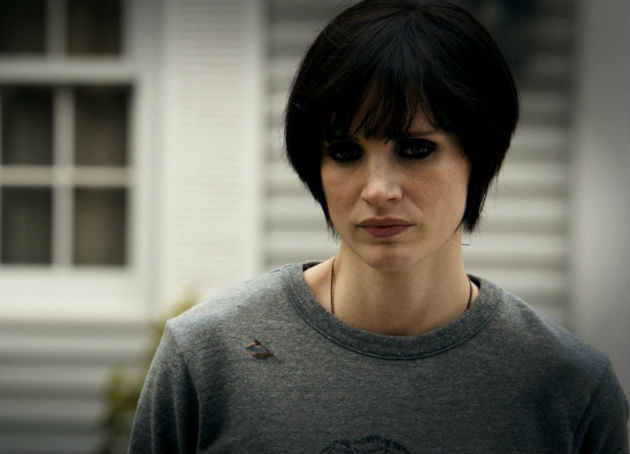 The box office has spoken! Jessica Chastain scored the top two weekend spots over Arnold Schwarzenegger (The Last Stand) and the double-whammy of Mark Wahlberg and Russell Crowe (Broken City) as the Guillermo del Toro-produced fantasy horror Mama scored a #1 debut with $28.1 million and Zero Dark Thirty stepped into second place. (Oscar rival Jennifer Lawrence didn't come out so bad herself as Silver Linings Playbook expanded to #3 in wide release the same weekend she tenderly slammed her fellow Best Actress contenders on Saturday Night Live.) More power to the ladies! But where, oh where, did Arnold land in his big action comeback?

Schwarzenegger's breezy actioner The Last Stand showed a surprising lack of muscle over the MLK holiday weekend, raking in just $6.7 million over three days and calling into question the potency of the ex-Governator's screen appeal as it shuffled into tenth place at the box office. Tenth place. Ouch. Broken City, Fox's Wahlberg-Crowe mano-a-mano crime pic, also debuted to rather limp returns, with a $9.5 million estimated weekend take (numbers via Deadline).
But if Arnie's box office cache was proven less brawny than expected, the Best Actress-nominated duo of Chastain and Lawrence reflected strong appeal for both Oscar contenders, both of whom notched Golden Globes wins last weekend. For Chastain's part, the genre gamble that is the feral child-ghost mother pic Mama could have thrown a wrench into her awards campaign but paid off; it currently sits at a better-than-most-horror-pics 62 percent rating at Rotten Tomatoes, but had some pundits wondering if Universal's timing of the film's release was part of a crafty plot to ruin the awards season momentum of her campaign for Sony's Zero Dark Thirty. But audiences came for a double dose of Chastain in two very different roles — one in a prestige pic that underscored Chastain's steely strength in a man's world (ZDT), the other a genre pic built around an emotionally distant character gradually embracing her latent maternal instincts (Mama).
Meanwhile, Silver Linings Playbook and its swelling Oscar momentum continues to be owned by Lawrence, whose audience appeal was solidified by SNL's solid ratings Saturday night. With almost exactly a month left before Oscar ballots are due, this race is just starting to get good.
Read more on the Oscars:
After Golden Globes Win, Is 'Argo' The People's Film?
'Argo' & 'Les Misérables' Take Top Movie Prizes At Golden Globes
High Five! The Best GIFs Of The 2013 Golden Globes
Follow Jen Yamato on Twitter.
Follow Movieline on Twitter.