WATCH: Jagger, Richards & Bono Talk About The Magic Of 'Muscle Shoals'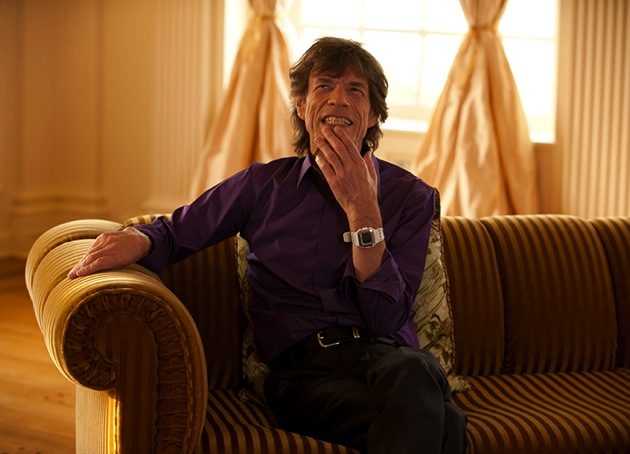 The analog days of rock and soul music in the 1960s and '70s are going to be well-represented at the Sundance Film Festival. In addition to the premiere of Sound City, Foo Fighters frontman Dave Grohl's documentary about the legendary Van Nuys, CA recording studio where Nirvana's Nevermind and Fleetwood Mac's Rumours were recorded, filmmaker Greg "Freddy" Camalier will be debuting Muscle Shoals, the story of the Alabama city and its FAME studios, which also holds an esteemed place in the annals of popular music.
Camalier tells the story of FAME Studios founder Rick Hall and the Muscle Shoals Rhythm Section — dubbed the Swampers by singer/songwriter Leon Russell — who were the architects of the Muscle Shoals sound epitomized, according to Rolling Stone writer David Fricke by the Staple Singers' "I'll Take You There."
The Swampers, who were also immortalized in Lynyrd Skynyrd's rock classic "Sweet Home Alabama," ended up leaving FAME to start their own studio, which is covered in Camalier's film, as well as all of the enduring music that was created in Muscle Shoals, including the Rolling Stones' "Brown Sugar," Percy Sledge's "When A Man Loves A Woman," Paul Simon's "Kodachrome," Jimmy Cliff's "Sitting in Limbo" and Skynyrd's air-guitar staple, "Freebird."
Check out the trailer below, which includes appearances by Steve Winwood, Mick Jagger, Keith Richards, Cliff and U2's Bono:
RELATED:
WATCH: 'Sound City' Trailer Offers Glimpse Of Dave Grohl's Love Letter To Rock 'N' Roll's Pre-Digital Era
Follow Frank DiGiacomo on Twitter.
Follow Movieline on Twitter.