WATCH: 'Sound City' Trailer Offers Glimpse Of Dave Grohl's Love Letter To Rock 'N' Roll's Pre-Digital Era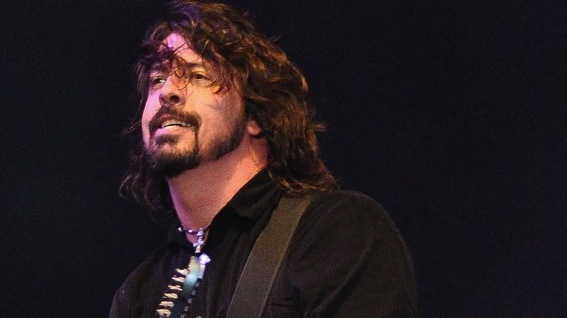 Foo Fighters frontman and former Nirvana drummer Dave Grohl will make his directorial debut — and a smart tax write-off — at the Sundance Film Festival with the premiere of Sound City, a documentary about the legendary Van Nuys, California recording studio where Nirvana's Nevermind, Neil Young's After The Gold Rush and Fleetwood Mac's Rumours were recorded among many influential classics.
If you're a Foo fan like me, or you saw Grohl's controversial acceptance for Best Rock Performance at the 2012 Grammys, then you know the guy loves analog recording. As he said then, "It's not about what goes on in a computer" that makes great rock 'n' roll but the "human element."
Well, he took a lot of crap for that speech, in part, because Foo Fighters' Wasting Light album — which led to the Grammy — was recorded on all analog equipment but then went through a digital post-production process. But I have a feeling that Grohl will get his point across in Sound City, which tells the story of the funky studio with the magic vibe.  Sound City ceased to operate as a recording studio in 2011, but still houses sound stages. Grohl now owns the Neve 8028 analog recording console that was instrumental to its allure.
I'm sure it helped him research the picture.
Check out Tom Petty, Stevie Nicks and all the other rock greats in the clip.
Related Story: Dave Grohl's Sound City Love Letter: Read What's Behind the Rocker's Directing Debut
Follow Frank DiGiacomo on Twitter.
Follow Movieline on Twitter.