Academy Award Nominations — What Were The Biggest Snubs & Shocks Of The 2013 Oscar Noms?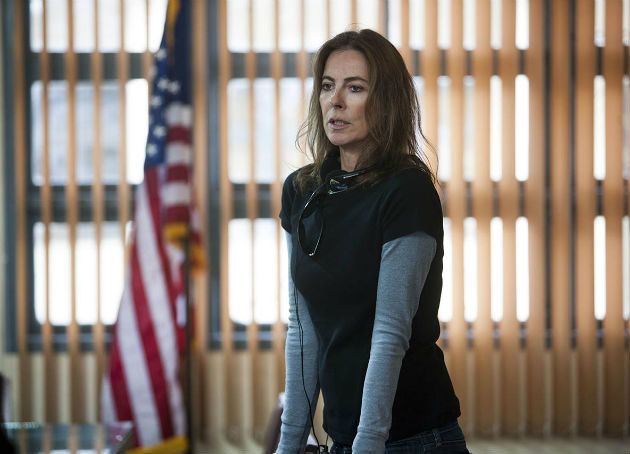 Whatever your Oscar nomination predictions were, you were wrong: This morning's Academy Awards announcements by hosts, Seth MacFarlane and Emma Stone, jolted Oscar-watchers awake with surprises and snubs so shocking they made everyone forget, within minutes, that MacFarlane made a Hitler joke, live, before six in the morning — setting the tone for his upcoming hosting gig.
From all the Beasts of the Southern Wild love, to the freezing-out of shoo-ins, Kathryn Bigelow (Zero Dark Thirty), Ben Affleck (Argo), and Tom Hooper (Les Miserables) from the Best Director race, which were the biggest shocks of the morning?

[Get the full list of 2013 Oscar nominees]
WTF, BEST DIRECTOR RACE?
It was the most unexpected category of the bunch: Major snubs for Bigelow, Affleck, and Hooper shake up the Best Picture race, and the confidences of Oscar prognosticators everywhere. With Steven Spielberg (Lincoln), Ang Lee (Life of Pi), and David O. Russell (Silver Linings Playbook) competing against Michael Haneke (Amour) and Zeitlin (Beasts of the Southern Wild) the temperature of the Best Pic/Best Director races changes drastically. I was so sure the Academy would get suckered in by Hooper's uber close-ups that the fact that he wasn't nominated makes me think Oscar voters aren't such easy lays after all...
WHERE'S LEO?
Christoph Waltz's Best Supporting nod for Django Unchained (which scored fewer nominations than expected/hoped) pushed cast mate Leonardo DiCaprio out despite his Golden Globes nod.
JOHN HAWKES IN THE SESSIONS
It's too bad the great John Hawkes wasn't recognized for his work as a paraplegic poet in the underseen The Sessions, because it's some of the best acting of the year.
MARION COTILLARD IN RUST AND BONE
Guess two French ladies in the Best Actress race was two too many.
BEASTS OF THE SOUTHERN WILD (Best Picture, Best Director, Best Actress, Best Adapted Screenplay)
Who knew the Academy had so much love for Benh Zeitlin's little Sundance darling? Quvenzhané Wallis becomes the youngest Best Actress nominee in Oscars history — vying against Amour's Emmanuelle Riva, the oldest — but who out there actually predicted Zeitlin would get a coveted Best Director nod while so many front-runners were left out in the cold?
And while we're on the subject of Beasts star Wallis: How great is it that the Oscar-watching world will soon know how to pronounce "Quvenzhané?" I can already see MacFarlane's telecast writing staff furiously scribbling their "Uma-Oprah"-esque gags.
ZERO DARK OSCARS
Critics and pundits had Bigelow's bin Laden pic riding high as an Oscar hopeful before this morning, but even with Best Picture, Best Actress, and Best Screenplay nods the Bigelow snub puts ZDT's potency into question. Did the torture controversy and assorted Congressional hullabaloos dampen the film's buzz, or did its dispassionate mood leave voters a bit cold?
SKYFALL FOR BEST SCORE
Methinks Academy members confused Adele's fantastic Skyfall theme song with the Bond pic's score, because one stuck to my bones and the other, well, did not. These folks clearly saw Beasts of the Southern Wild, which boasted one of the best original scores of the year but didn't earn a musical nod.
OH, AND ALSO THE SIMPSONS GOT AN OSCAR NOMINATION
"Maggie Simpson attends the Ayn Rand Daycare Center, where she finds a caterpillar and faces off against her nemesis." Maggie Simpson in The Longest Daycare will compete in the Animated Shorts race vs. Disney's Paperman, among others.
Were you shocked and awed by the Academy's surprise moves? Chime in below with your reactions!
RELATED ARTICLES:
Academy Award Nominees Announced - 'Lincoln' Leads 2013 Oscar Noms
Follow Jen Yamato on Twitter.
Follow Movieline on Twitter.