Academy Award Nominations: Best Song Picks Are 'Les Miserables'-y Safe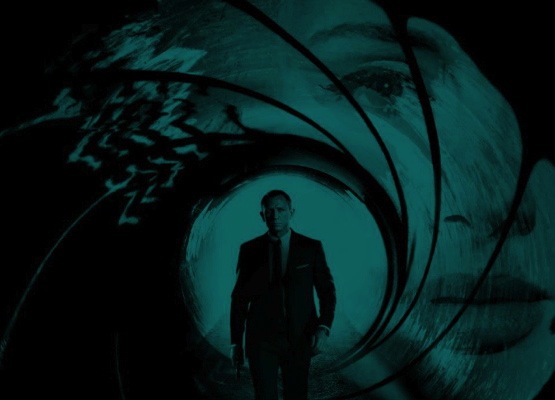 So you might have heard that the 85th Academy Awards nominations have been announced . Good for you, person who wakes up early in the morning. This year's nominees contains some shocking snubs — no best director for Tarantino or Bigelow? — as well as some pleasant surprises, but if the majority of the nominees will have us bitching or raving until March, the Best Original Song category plays it as frustratingly safe as ever.
To be fair, the nomination of "Everybody Needs A Friend" from Ted comes as a surprise, and Adele's Skyfall theme is a classic that would deserve to win regardless of the year it was nominated. Despite this, looking at the list of nominated songs one can't help but be baffled, particularly given how interesting this year's list of potential selections actually was.
The list of eligible songs, released in December, reads like one of the craziest drug-fueled mix tapes ever made. There were three — three! — songs from Casa De Mi Padre. There were three songs from Django Unchained  including "100 Black Coffins" by Rick Ross that would have finally put Three 6 Mafia's 2006 win in context. "Razors.Out" from The Raid: Redemption, the sole good song ever associated with Linkin Park, was a potential. And dammit, Matthew McConaughey's scene stealer "'Ladies of Tampa" from Magic Mike could have been a contender. Even Katy Perry's "Wide Awake" would have been an interesting (and, I suspect, controversial) choice.
The songs are selected based on how they work within their featured scenes, but even that doesn't get the list off the hook. By that criteria alone, "Ladies of Tampa" should have been the hands-down winner. (Maybe the Academy hates male strippers?) Instead, the nominated songs confirm once again that the Oscars might as well cut a royalty check to Stuff White People Like creator Christian Lander and call it a day. Yeah, a nomination from Les Miserables was a given, because the Academy loves ambitious musicals like the day is long.  But "Before My Time" from Chasing Ice and "Pi's Lullaby"? Snore. NPR has more interesting music during All Things Considered interstitials.
What's the solution? Probably nothing, aside from demographic shifts that inevitably will result from an influx of new voters with fresher taste in music. But that doesn't make the risk-averse and tone-deaf nature of these choices any less disappointing. Let's take a moment then to reflect on the fact that we won't be seeing a topless Mcconaughey, or western-suit wearing Will Ferrell, performing at this year's Academy Awards, and why not let us know in comments how you feel about this year's songs.
Ross Lincoln is a LA-based freelance writer from Oklahoma with an unhealthy obsession with comics, movies, video games, ancient history, Gore Vidal, and wine.
Follow Ross Lincoln on Twitter. 
Follow Movieline on Twitter.