Here, Let The Redband 'Evil Dead' Remake Trailer Terrify You To Pieces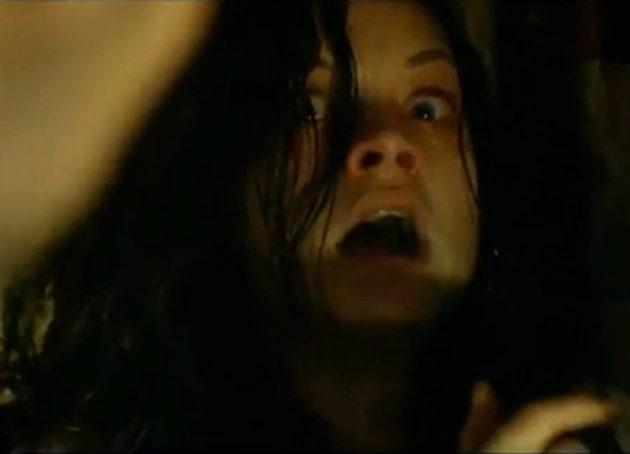 It's been tough to know what to expect from the forthcoming remake of Sam Raimi's horror classic Evil Dead, but let the first trailer put your mind to rest — or, really, unrest: This is good, old-fashioned, red-band terror that manages to evoke the spirit of the original film (evil book unleashes spirits in a cabin in the woods; nothing good comes of it) with all new kinds of messed up, squishy images to keep you awake at night.

Gone is the safe, comforting distance created by low budget 1980s effects work and Bruce Campbell's cult status-worthy antics; with its new "heroine" (Jane Levy) and gang of fresh meat soon-to-be-victims and some fantastically icky gore shots, this ain't your grandpa's Evil Dead.
Fede Alvarez is in the director's chair on the April 12 release, while Raimi and Campbell are onboard as producers. Take a look at the redband trailer below and chime in with your verdict, and good luck keeping your dinner down/fending off visions of creepy tongue-splitting possessed girls in your nightmares tonight.
Synopsis:
In the much anticipated remake of the 1981 cult-hit horror film, five twenty-something friends become holed up in a remote cabin. When they discover a Book of the Dead, they unwittingly summon up dormant demons living in the nearby woods, which possess the youngsters in succession until only one is left intact to fight for survival.
Follow Jen Yamato on Twitter.
Follow Movieline on Twitter.