Two Days Before Oscar Nomination Deadline, Jennifer Lawrence Tells Vanity Fair 'Acting Is Stupid'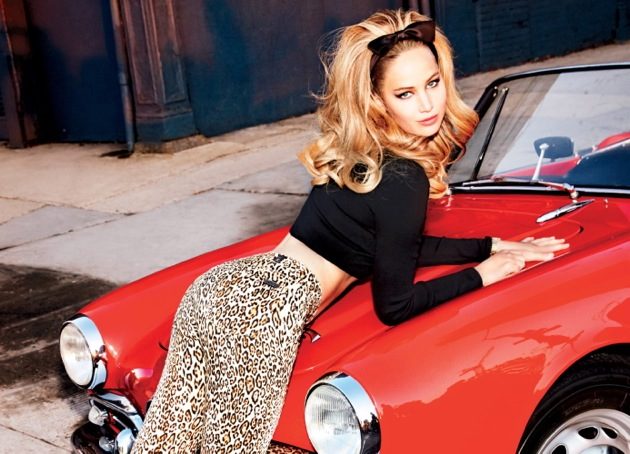 With the deadline for Academy Award nominations just two days away, perhaps it's not the best time for Jennifer Lawrence to be talking about how acting is "stupid." But that's what she does in the new issue of Vanity Fair.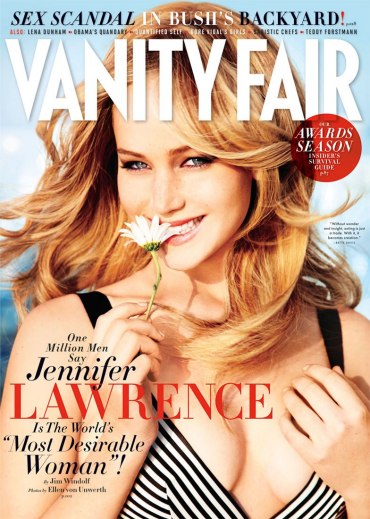 The actress, whose performance in David O. Russell's Silver Linings Playbook should put her in the running for a Best Actress Oscar, is the cover girl for the magazine's February issue in which she's named "The Most Desirable Woman of 2013."
But her perspective on acting may not sound so desirable to actors casting their votes for the first stage of the Oscar sweepstakes.
"Not to sound rude, but [acting] is stupid," Lawrence says. "Everybody's like, 'How can you remain with a level head?' And I'm like, 'Why would I ever get cocky? I'm not saving anybody's life. There are doctors who save lives and firemen who run into burning buildings. I'm making movies. It's stupid.'"
Okay, so Lawrence hasn't pulled a Joaquin Phoenix and declared the awards race "the stupidest thing in the whole world."  The context of her comment is unclear because Vanity Fair has yet to release the full story in which this quote appears, but Lawrence sounds like she's merely being self-deprecating in a safely provocative way.
And yet, as much as I admire candor, if I was part of Lawrence's management team, I'd be telling her to can the "acting-is-stupid" comments until after awards season. I have to imagine that there are a fair number of self-important Academy voters/actors who don't want to hear their profession belittled, especially since they're not getting the kind of sought-after roles that Lawrence keeps getting.
RELATED: Oscars E-Voting Too Hard For Tech-Illiterate Academy Members, Also Get Off My Lawn
Follow Frank DiGiacomo on Twitter. 
Follow Movieline on Twitter.