'Zero Dark Thirty' Bows A New & Haunting Trailer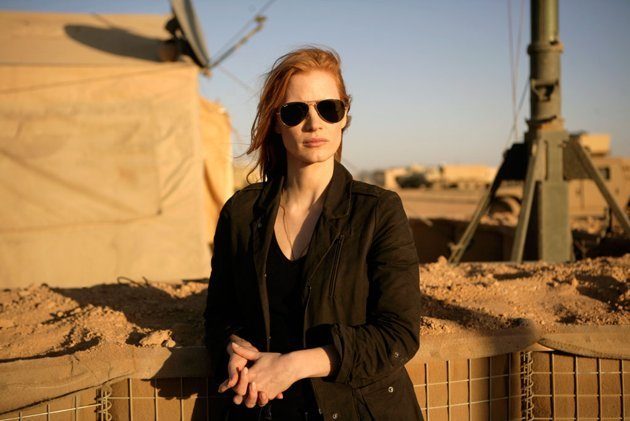 "Can I be honest with you? I'm bad news. I'm not your friend. I'm not going to help you - I'm going to break you. Any questions?" are the haunting words that open the latest Zero Dark Thirty trailer spoken by actor Jason Clarke who plays Dan, a CIA interrogator.
[Related: Oscar Index: 'Zero Dark Thirty' Caught In The Cross-Hairs]
His character is at the center of a mini-controversy that broke this week by critics of the film by Oscar-winning director Kathryn Bigelow who say it justifies the U.S.'s use of water-boarding and other "enhanced interrogation" techniques — considered torture by many &mdash' as useful tools in the eventual successful hunt for Al Qaeda leader Osama Bin Laden.
The trailer depicts the worldwide hunt from the boardrooms of the CIA in Washington, Guantanamo Bay in Cuba and eventually Afghanistan and Pakistan. Jessica Chastain, who has received multiple critics awards and nominations so far, including a Golden Globe nomination yesterday, is the secret operative at the center of the hunt. The trailer hints at the slick telling of the story and ends with what sounds like a child's choir singing a haunting version of Metallica's "Nothing Else Matters."
[Related: Should Torture Controversy Blindside 'Zero Dark Thirty'?]
Zero Dark Thirty Synopsis:
For a decade, an elite team of intelligence and military operatives, working in secret across the globe, devoted themselves to a single goal: to find and eliminate Osama bin Laden. Zero Dark Thirty reunites the Oscar-winning team of director-producer Kathryn Bigelow and writer-producer Mark Boal (The Hurt Locker) for the story of history's greatest manhunt for the world's most dangerous man.