'The Amazing Spider-Man 2' First Look: Dane DeHaan Is Your New Harry Osborn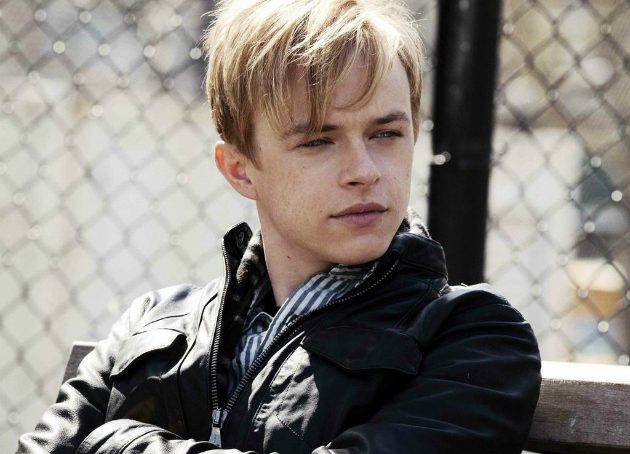 Fanboy movie news is out of control today. If this were the 1930s we'd need a massive montage of spinning newspaper headlines. First, talk of Darkseid in Justice League, then the (extremely uninspired) poster from Star Trek Into Darkness, and new art from Man of Steel. Not to be outdone, Marc Webb, readying The Amazing Spider-Man 2, has thwipped a tweet our way with the first glimpse of our new Harry Osborne – Dane DeHaan.

Dane DeHaan, whose ten letter name makes economic a mere three consonants and two vowels, was said to be in the running for Spidey's new foe against other young men like Alden Ehrenreich (a good actor, but too many letters), Brady Corbet, Eddie Redmayne, Boyd Holbrook, Douglas Booth and Sam Claflin. DeHaan, if you recall, was the main character in the surprisingly effective found-footage superhero (or was it supervillain?) film Chronicle.
Harry Osborn, the son of OsCorp's Norman Osborn, was played by James Franco in the original Sam Raimi trilogy. DeHaan certainly has that weight-of-the-world sulk down pat, which is a key part of Webb's Spider-Man aesthetic. The gals who flock to see skinny high school aged white boys will have their needs met, despite DeHaan actually being nearly 27. (That's okay, Andrew Garfield will be over 30 when The Amazing Spider-Man 2 comes out, which leads me to think that I should probably be rubbing some of that sticky, milky Spidey substance all over my pores.)
In the first Amazing Spider-Man 2 look Tweeted today by Webb, DeHaan has a bit of a scrappy look (don'tcha just want to tussle his hair?) but there's something ominous in his eyes... as if off in the distance he sees an epic climax involving well known New York City landmarks and an inordinate amount of computer generated imagery.
Be sure to follow @MarcW for more surprise news about The Amazing Spider-Man 2!
Follow Jordan Hoffman on Twitter.
Follow Movieline on Twitter.