DC's Competitive Darkseid? Reported 'Justice League' Villain Inspired 'Avengers 2' Bad Guy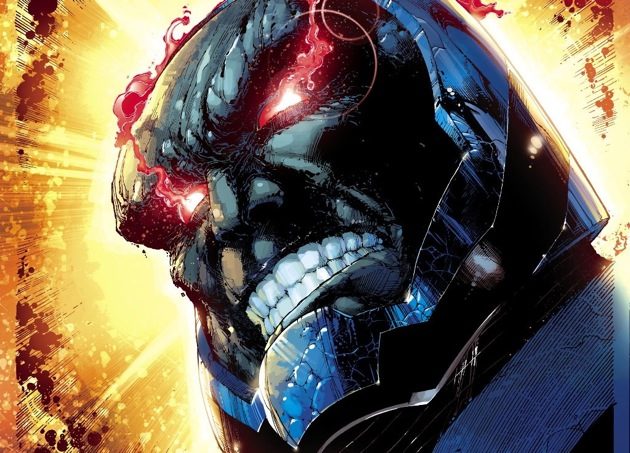 Warner Bros. 2015 Justice League movie may not have a director yet, but it looks like it has a villain. Latino Review is reporting that Batman, Superman, Wonder Woman  and their super colleagues will be throwing down against a major baddie, Darkseid from the subtly named planet, Apokolips, when the summer of 2015 rolls around. 
If Darkseid, who was created by the legendary comic artist Jack Kirby,  is indeed the villain who will be wreaking havoc in the DC movie universe, it's an interesting choice, given that Marvel plans to feature the villain Thanos  in Avengers 2, which it plans to release that same summer.
Justice League's Darkseid vs. Avengers 2's Thanos
As Comic Book Legends Revealed points out, Thanos was "roughly based on Darkseid"  (although the character's creator Jim Starlin didn't originally envision him as such.)  The connection between the two characters could help ratchet up the competitive tension between the rival movies as release time grows closer. (It's only, like, years away.)
DC could also do some "our super-villain can kick your super-villain's ass" sassing based on IGN's Top 100 Comic Book Villains of All Time, in which Darkseid ranks sixth and Thanos is 47th.
If you ask me, these two dudes do look alike.  That's Darkseid on the left. Thanos is on the right. What do you think? Sound off in the comments section.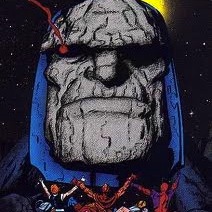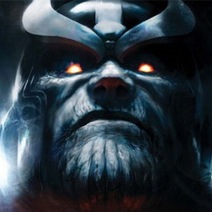 By the way, the unforgiving mug of the late actor Jack Palance inspired Darkseid's face. Kirby based the villain's evil nature on Adolf Hitler.
[Latino Review, Comic Book Legends Revealed, IGN]
Follow Frank DiGiacomo on Twitter.
Follow Movieline on Twitter.