Sundance 2013: Where Stephenie Meyer, Harry Potter & Pussy Riot Worlds Will Collide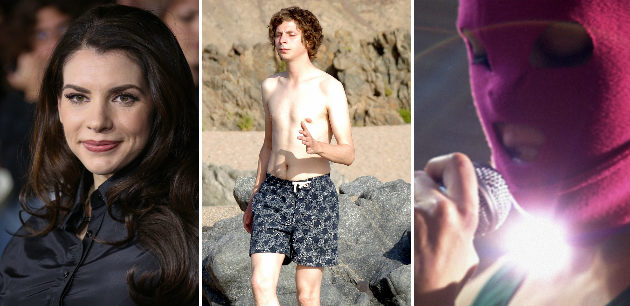 The unveiling of the 2013 Sundance Film Festival line-up has begun! (Get the first wave of titles in the U.S. and World dramatic and documentary slate, plus the NEXT selections here.) Here are ten intriguing, surprising, and promising figures and filmmakers to look forward to following around Park City as their films vie among the 16 dramatic and 16 documentary films in competition this year — including a certain Twilight maven, everyone's favorite boy wizard, and two kinds of Bries.

1. Stephenie Meyer (Austenland)
When you think "billion-dollar vampire franchise" you don't necessarily think "Sundance," but after producing the last two films in her Twilight series (Breaking Dawn Part 1 & 2) and the upcoming adaptation of her sci-fi novel The Host, Stephenie Meyer came onboard to produce another lit adaptation, Austenland, based on Shannon Hale's book — and the Jerusha Hess-helmed pic, starring Keri Russell, Bret McKenzie and JJ Feild, makes its debut in competition in Park City.
Thirtysomething, single Jane is obsessed with Mr. Darcy, as played by Colin Firth in Pride and Prejudice. On a trip to an English resort, her fantasies of meeting the perfect Regency-era gentleman become more real than she ever imagined.
2. David Sedaris (C.O.G.)
Bestselling author David Sedaris gets his first big screen adaptation in C.O.G., based on a short story in Sedaris's book Naked. Kyle Patrick Alvarez directs Jonathan Groff (Glee) in the account based on Sedaris's own experience working as an apple picker in Oregon, joined by a colorful cast including Casey Wilson, Dean Stockwell, Corey Stoll, Dale Dickey, and Denis O'Hare.
In the first ever film adaptation of David Sedaris' work, a cocky young man travels to Oregon to work on an apple farm. Out of his element, he finds his lifestyle and notions being picked apart by everyone who crosses his path.
3. Lake Bell (In a World...)
The hilarious Lake Bell stars in and makes her feature directorial debut with In a World after cutting her teeth on the comedy short Worst Enemy and episodes of Childrens Hospital.
An underachieving vocal coach is motivated by her father, the king of movie-trailer voice-overs, to pursue her aspirations of becoming a voiceover star. Amidst pride, sexism and family dysfunction, she sets out to change the voice of a generation.
4. Harry Potter — okay, okay: Daniel Radcliffe (Kill Your Darlings)
Daniel Radcliffe as Allen Ginsberg. Ben Foster as William Burroughs. Jack Huston as Jack Kerouac.
An untold story of murder that brought together a young Allen Ginsberg, Jack Kerouac and William Burroughs at Columbia University in 1944, providing the spark that led to the birth of an entire generation – their Beat revolution.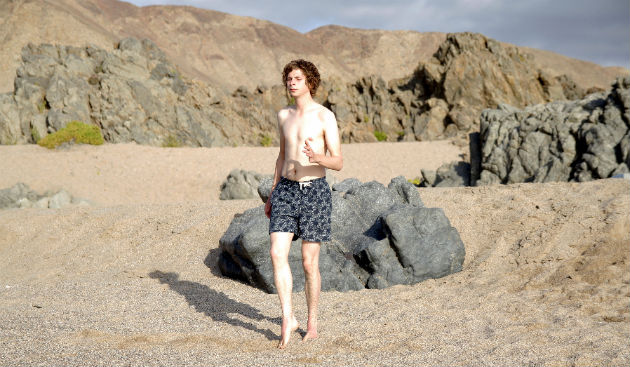 5. Sebastian Silva & Michael Cera (Crystal Fairy)
Michael Cera stars in two upcoming films from Silva, who won the Sundance Grand Jury Prize in 2009 for The Maid, but they had me at "Mescaline-fueled psychedelic trip," (Their second film, Magic Magic, is also set in Chile.)
Jamie invites a stranger to join a road trip to Chile. The woman's free and esoteric nature clashes with Jamie's acidic, self-absorbed personality as they head into the desert for a Mescaline-fueled psychedelic trip.
6. Cherien Dabis (May in the Summer)
Sundance alum Dabis nabbed the FIPRESCI prize out of Cannes with 2009's Amreeka and serves as writer, director, and star of her sophomore feature, which also features Alexander Siddig, Hiam Abbass, Bill Pullman, and Alia Shawkat.
A bride-to-be is forced to reevaluate her life when she reunites with her family in Jordan and finds herself confronted with the aftermath of her parents' divorce.
7. Lynn Shelton (Touchy Feely)
The busy Lynn Shelton (Your Sister's Sister) is back in Park City with Touchy Feely, starring Rosemarie Dewitt, Ellen Page, and rising star Scoot McNairy, who should be your favorite breakout actor of 2012.
A massage therapist is unable to do her job when stricken with a mysterious and sudden aversion to bodily contact. Meanwhile, her uptight brother's foundering dental practice receives new life when clients seek out his "healing touch."
8. The Bries: Alison Brie (Toy's House) & Brie Larson (The Spectacular Now)
Sundance-watchers get a double serving of girl crushes as Hollywood's two gorgeous, adorable Bries pop up in competition pics.
Toy's House:
Three unhappy teenage boys flee to the wilderness where they build a makeshift house and live off the land as masters of their own destiny. Or at least that's the plan.
The Spectacular Now:
Sutter is a high school senior who lives for the moment; Aimee is the introvert he attempts to "save." As their relationship deepens, the lines between right and wrong, friendship and love, and "saving" and corrupting become inextricably blurred.
9. Shane Carruth (Upstream Color)
You'd be hard pressed to find a filmmaker whose new work will be as anticipated at Sundance as Shane Carruth, who presents his first film since debuting with the sci-fi indie hit Primer.
A man and woman are drawn together, entangled in the life cycle of an ageless organism. Identity becomes an illusion as they struggle to assemble the loose fragments of wrecked lives.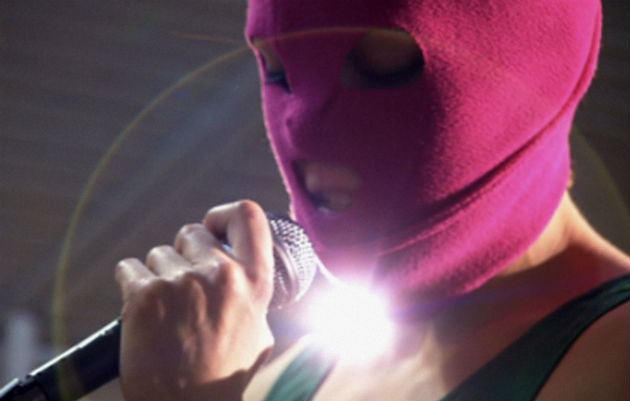 10. Pussy Riot (Pussy Riot - A Punk Prayer)
The Russian punk ladies imprisoned for being awesome are the subject of the documentary Pussy Riot - A Punk Prayer, which world premieres in Park City and competes in the World Cinema Documentary category.
Three young women face seven years in a Russian prison for a satirical performance in a Moscow cathedral. But who is really on trial: the three young artists or the society they live in?
Read further about Sundance 2013's line-up and check back for the unveiling of more fest titles.
Follow Jen Yamato on Twitter.
Follow Movieline on Twitter.