'Empire Strikes Back,' 'Mr. & Mrs. Smith' Scribes Reportedly Set For New 'Star Wars' Sequels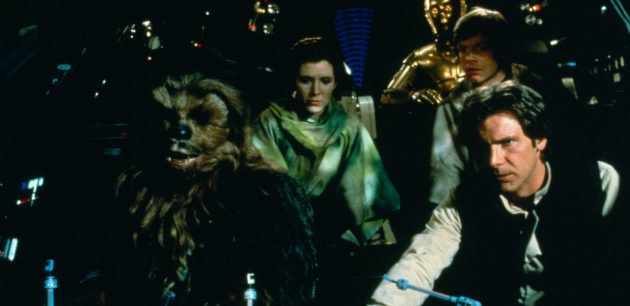 Although Disney and LucasFilm remain officially mum, The Hollywood Reporter says Empire Strikes Back/Return of the Jedi screenwriter Lawrence Kasdan and X-Men: The Last Stand/Sherlock Holmes scribe Simon Kinsberg have signed on to write Star Wars sequels following Michael Arndt's Star Wars Episode VII.

Deadline first posted the rumor of Kasdan and Kinsberg's involvement, but THR confirms with more from unnamed "sources." Per THR, "the pair will write either Episode VIII or Episode IX — their exact division of responsibilities is yet to be determined — and they will also come aboard to produce the films."
One of these two hires gives me great confidence in the future of the Star Wars franchise; the other one is more of a question mark. (Guess which is which?)
Not only did Kasdan co-write Episodes V and VI, he also nabbed sole screenwriting credit on Raiders of the Lost Ark, went on to write and direct Body Heat, The Big Chill, and Wyatt Earp, and gave us the gift that was The Bodyguard script, for which we should all be forever grateful.
Kinsberg, in a ten-year career so far, has earned sole screenwriting credits for Mr. and Mrs. Smith and xXx: State of the Union, and his most recently produced project was Abraham Lincoln: Vampire Hunter — a decent-enough resume by Hollywood standards, but we're talking Star Wars here. There's a legacy at stake.
That said, if Kinsberg can get Tom Hardy, Chris Pine, Brad Pitt, and Angelina Jolie to don Jedi robes, I'll consider the slate wiped clean for This Means War.
[via THR]