'Jupiter Ascending' To Be Wachowskis' First 3D Film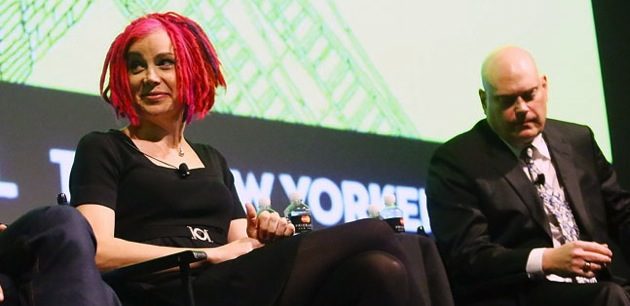 The Wachowskis are about to shoot their first film in 3D, which, after the complexity of Cloud Atlas,  almost sounds like a comedown. FilmStage.com reports that the cinema siblings will utilize 3D for the first time to make their next science-fiction film, Jupiter Ascending, which begins shooting early next year. 
The news is part of a Warner Bros. deal in which it plans to release up to 20 upcoming films, including Jupiter Ascending, in IMAX over the next three years.
Last May, Vulture reported that Jupiter Ascending is set in a universe where humans are quite low in the evolutionary hierarchy.  There, Mila Kunis plays an immigrant cleaning lady who is targeted for assassination by the Queen of the Universe because she possesses the same genetic make-up and therefore poses a threat to the Queen's rule.  Sounds like a very specific variation on the Engineers hatred of the human race in Prometheus, no?
Word is Channing Tatum plays a bounty hunter sent to eliminate Kunis' character, who instead falls in love with her. Just guessing here, but I bet that means more bounty hunters are dispatched to track down the lovebirds.
Follow Frank DiGiacomo on Twitter.
Follow Movieline on Twitter.