WATCH: Lizzy Caplan Looks Sad In 'Save The Date' Rom-Com Trailer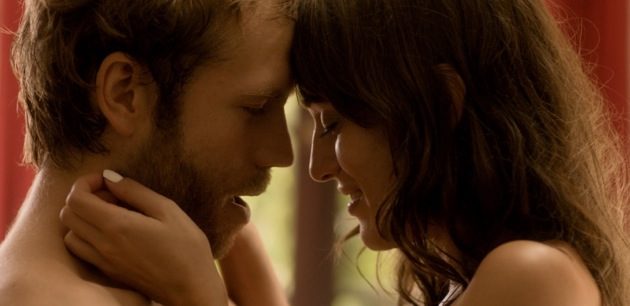 The critics blurbs in this clip say "romantic comedy" — as does the purple sex-toy scene — but the melancholy soundtrack and the sad, pensive looks on Lizzy Caplan and Alison Brie's faces say bring some Puffs when you see Michael Mohan's Save the Date.
Caplan is fast becoming the go-to girl for indie comedies that scrutinize the meaning of love, particularly as it relates to the institution of marriage.
This past summer, she was part of the ensemble in Leslye Headland's wickedly honest Bachelorette, and in Save the Date she plays Sarah, who learns something about herself when she gets caught up in a rebound romance after turning down her boyfriend's marriage proposal.   Brie plays Caplan's sister Beth who is caught up in the details of her own wedding. Hand me a tissue, please. I'm feeling weepy already. The movie is available on video on demand beginning today and opens theatrically on Dec. 14.
Follow Frank DiGiacomo on Twitter. 
Follow Movieline on Twitter.