WATCH: 'Alex Cross' Creator James Patterson Thinks Of His Character In Terms Of Fame Not Race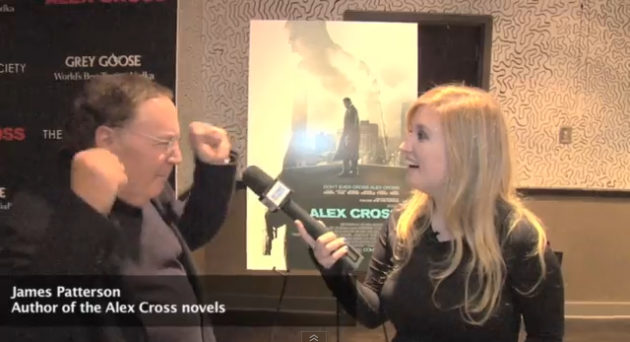 Wanna count the number of successful movie franchises with a black lead?  You don't even need one hand — two fingers will do: Shaft and Blade.  Summit Entertainment is hoping to make it three  by giving James Patterson's character Alex Cross — who Morgan Freeman played in Kiss The Girls and Along Came A Spider — a new eponymous chapter.
The Cinema Society and Grey Goose hosted a screening of Alex Cross this week and I got to ask Tyler Perry and James Patterson some direct questions about why the mega-novelist has succeeded where Hollywood has failed.  I think it might have something to do with Patterson's candor, which was pretty awesome. Then again, a guy who has sold 260 million copies of his books can afford to be candid.
Check out the video below to see the interview...
Follow Movieline on Twitter. 
Follow Grace on Twitter.