TRAILER: Tyler Perry Crosses Over, and Crosses Matthew Fox, in Alex Cross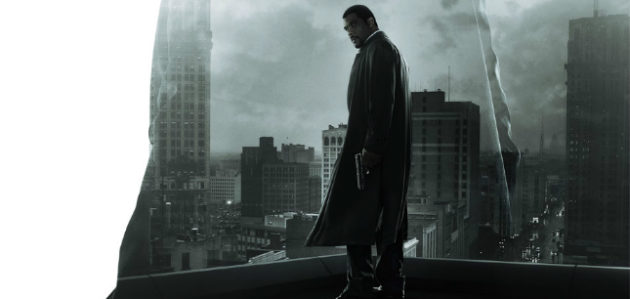 Tyler Perry debuts a new Madea comedy this week, but as he tells Movieline in a forthcoming interview, he's been itching to put the the fat suit and lady dress in his rear-view. Will his turn in the mainstream action film Alex Cross — as a husband and special agent in a cat-and-mouse game with a serial killer — be a successful attempt by Perry to branch out beyond his niche audience? Watch as Perry goes mano-a-mano with LOST's Matthew Fox, who's undergone some changes of his own, in the first trailer for the James Patterson adaptation.

In the film (directed by XXX helmer Rob Cohen) Perry plays Alex Cross, a detective-slash-psychologist investigating a series of killings by Michael "The Butcher" Sullivan (Fox). The film's newly debuted poster boasts the unfortunate tagline "Don't Ever Cross Alex Cross," and the trailer hammers home that solid fact: There will be crossing. Crossing paths, crossing lines, crossing gunfire, crossing Alex Cross.
It's enough of a curiosity to see how well Perry crosses over (groan) to the mainstream with his burly, straight-faced turn as the vengeance-seeking detective; his stature and that gravelly-velvety baritone work well for him, though his earnest delivery may not. Even more fascinating is what Fox is doing as The Butcher, whittled down to skin and muscle and acting equally serious as a sociopathic torture-killer. Will either image transformation work?
Oh, and John C. McGinley, Ed Burns, Rachel Nichols, Giancarlo Esposito, Cicely Tyson, AND Jean Reno are also in this movie. Not that it'll likely matter, being that this is The Tyler Perry-Matthew Fox Show.
Verdict: Looks fairly rote as action pics go. Nevertheless, the curiosity of the season!
Alex Cross will hit theaters on October 19.