Tyler Perry Sets 'Alex Cross' Sequel 'Double Cross' Ahead Of Action Debut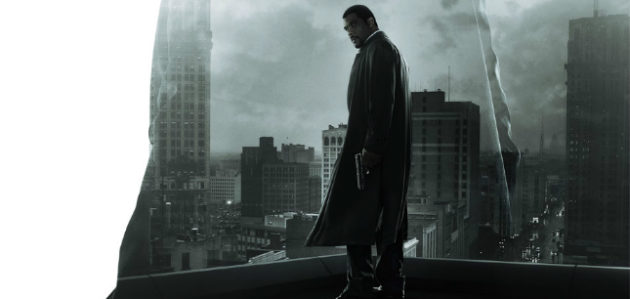 By all indications at the LA press day the principals involved in Alex Cross are happy as plums with the pic director Rob Cohen delivered, which sees Tyler Perry (of Madea fame) making his action hero debut on Friday. So is it any wonder that a deal is underway already with novelist James Patterson to start work on Double Cross, the next in what Summit and QED International hope is another fruitful Perry franchise?

Based on Patterson's popular crime novels, Alex Cross follows a detective/profiler (Perry) as he challenges a serial killer named Picasso (Matthew Fox, in a memorably crazed turn) who kills with perverse pleasure — and has targeted people close to the detective. The two then engages him in a dangerous cat and mouse game against the backdrop of a decayed Detroit.
It's Perry's first film solely as an actor following a tremendously successful run of niche films, television, and theater projects that have grossed over half a billion dollars to date with Perry producing, directing, writing, and/or starring. Alex Cross is, fittingly enough, his big crossover push as well as his first action role, and given his loyal following it's not surprising that the studio's banking on a big enough opening from the modestly-budgeted $25M pic to warrant a sequel.
For his part, Patterson voiced his support of Perry's star turn filling the shoes of the iconic character previously portrayed by Morgan Freeman in Kiss the Girls and Along Came a Spider. He described Perry as a more accurate embodiment of Alex Cross, who's described in the novels as a 6'3", 200 lb. family man who's close to his grandmother.
Addressing the idea of writing yet more novels in his 20-book Alex Cross series, the poised, brash Patterson answered, "Always. Baby needs new shoes." (No, really. He said that.) So I'm guessing there's none of that original author hesitation on Patterson's part to see another one of his novels adapted for the screen, regardless of how Alex Cross opens with audiences or critics this weekend.
There's no indication yet of who will be scripting or directing the sequel, but if I were QED I'd look to upgrade on both counts.
[Deadline]