WATCH: 'Bad 25' Trailer Teases Spike Lee's Michael Jackson Doc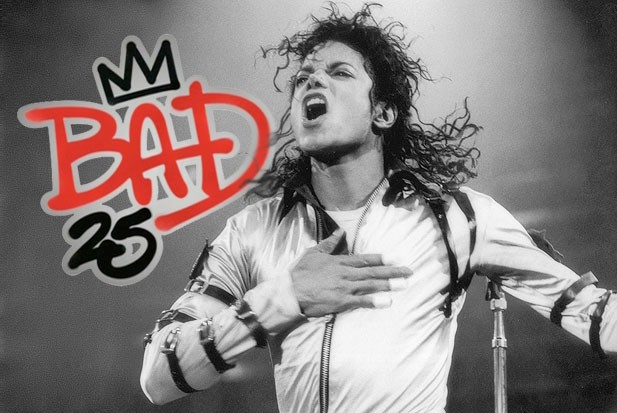 Spike Lee grew up a year apart from Michael Jackson, so like anyone of that generation, or those that followed, and really anyone in the world who had a heartbeat in the '60s, '70s, '80s, or '90s he was fixated on the chameleonic pop star for decades. A new 60-second trailer for Lee's music documentary Michael Jackson: Bad 25 reveals a mesmerizing wealth of behind-the-scenes footage from the making of the King of Pop's iconic 1987 album Bad so riveting that it's clear Lee's as much obsessed fan as curious documentarian.

Honestly, Bad 25 had me at those few unaccompanied measures of "The Way You Make Me Feel," which is still one of my favorite tracks from the multi-platinum album. (That music video!) It's a time capsule of Jackson at his peak, culled from celebrity remembrances and backstage/in-studio/on-set footage — before Wacko Jacko, before the weirdness that overtook his legend, back when Martin Scorsese had a head of youthful brown hair instead of that iconic silver mane.
Bad 25 debuts on ABC on Thursday, November 22 at 9:30pm and will get a sneak theatrical opening this weekend in New York and L.A.
[via Huffington Post]