Yep, 'The Wizard Of Oz' Will Be Converted To 3-D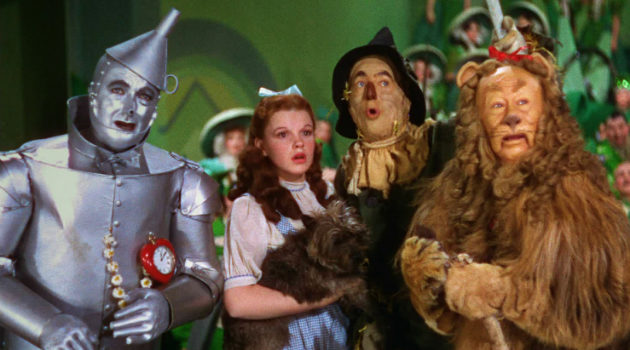 It's been rumored for years, but it looks like Warner Bros. is finally going to convert the 1939 classic The Wizard of Oz to 3-D. Thank James Cameron and the Titanic 3-D rerelease that brought in cruise ship-loads of money. Temper that knee-jerk reaction for just a moment and consider: Could Wizard of Oz 3-D actually be a great thing for cinema?

The Judy Garland musical about a Kansas farmgirl whisked away to a magical land was a game-changer in its own day, heralding the leap from black and white to color in one breathtaking cultural moment of Technicolor bliss. WB made the announcement today at a press event celebrating their 90th Anniversary; expect Dorothy to skip along the Yellow Brick Road and into your cerebral cortex in 2013.
And while Wizard's legacy has lived on in subsequent decades, trickling down tributaries of pop cultural influence as far reaching as the Muppets, to Japanese Lolita cosplay to a live-action prequel by the guy who made Evil Dead, there's something wonderfully pure about the idea of an entirely new generation of youngsters getting an intro to Dorothy Gale's fantastical Oz adventure on the big screen.
Mimicking that transformative cinematic revelation from B&W to color could also be a big moment for the 3-D industry; imagine the black and white doldrums of Dorothy's ho-hum homestead not only exploding in color, but in glorious three dimensional color once she awakens in Oz. It could blow kids' minds, plus it opens the door to the next natural step: The Wizard of Oz 4-D. Opium highs and the odor or Munchkin sweat — the pinnacle of added-value cinema.
[via Collider]