Faster Than The Dead Bird On Johnny Depp's Head! New Lone Ranger Teaser Poster & Photos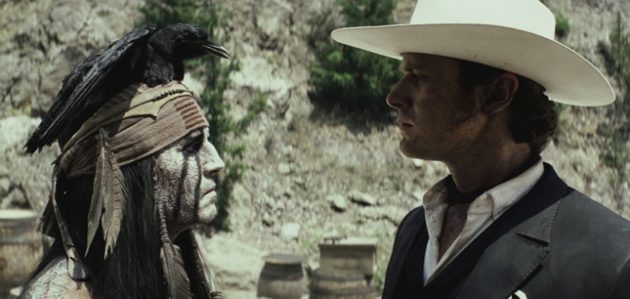 If you can't get enough photos of Johnny Depp with a dead bird on his head, well, saunter over here and take a gander.  On Tuesday, Disney released a new batch of stills and the teaser poster to Pirates of the Caribbean pardners, producer Jerry Bruckheimer and director Gore Verbinski's take on The Lone Ranger.  Depp plays the masked lawman's oddly attired Native American sidekick Tonto, and, according to Disney, "recounts the untold tales that transformed John Reid"(Armie Hammer) into the Lone Ranger."
Disney plans to release the movie on July 3, 2013.  The Lone Ranger cast also includes Helena Bonham Carter, William Fichtner, Tom Wilkinson and Barry Pepper.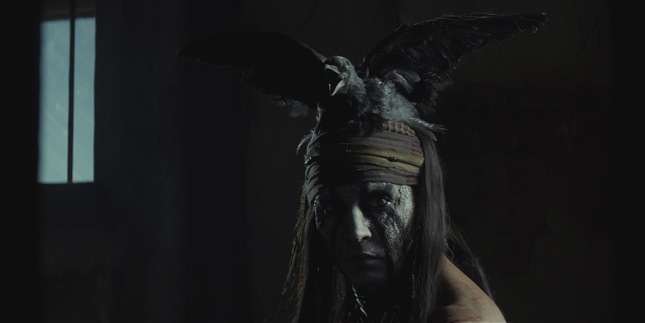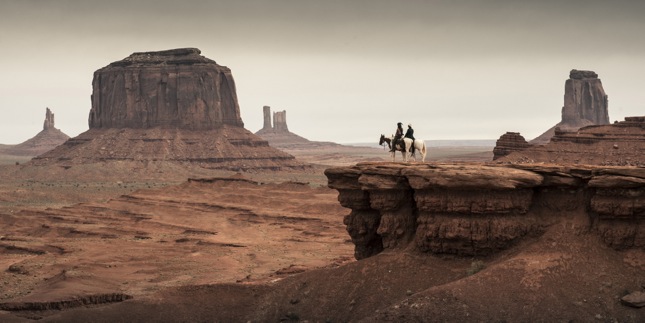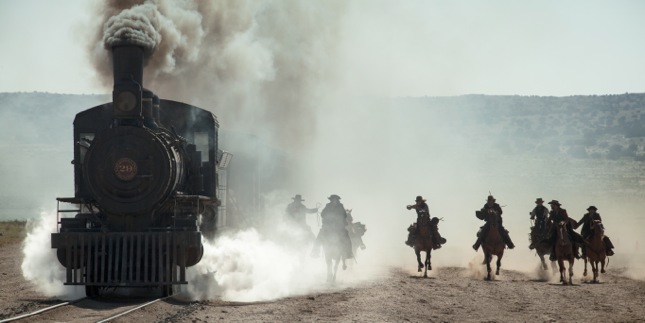 Follow Frank DiGiacomo on Twitter.
Follow Movieline on Twitter.