Pen An 'End Of Watch' Haiku, Win A Signed Poster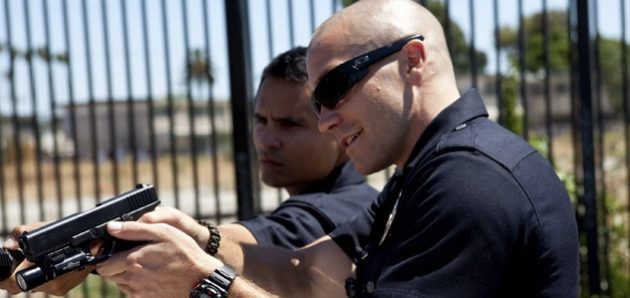 Jake Gyllenhaal and Michael Peña spent months developing the brotherly rapport they share as LAPD officers under fire in End of Watch, out Friday from director David Ayer. Channel a fraction of that effort in composing your best haiku ode to the Gyllen-Peña cop drama and you could win a T-shirt and signed poster from the film. Unholster those typing fingers!

In order to be eligible, entries must follow these guidelines:
- Haiku entries must follow the 5-7-5 syllable format (otherwise that ain't a haiku, duh).
- Entries must be original compositions.
- Entrants must register with their email address in order to be contacted if selected.
- Only one entry per person.
- Winner must be in the U.S.
-Submit your entries in the comments section, on Movieline's Facebook page, or tweet them @movieline.
Contest will end Monday, September 24 at 12pm PT/3pm ET.