Write A 10-Word Review, Win A Signed Celeste And Jesse Forever Poster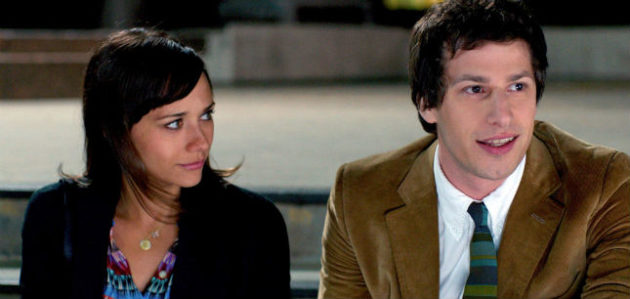 Rashida Jones and Andy Samberg try to navigate the ups and downs of breaking up while remaining BFFs in Lee Toland Krieger's Celeste and Jesse Forever, which is also one of the more vibrant LA-set pictures in recent memory. Declare your love for C&J and their bittersweet dramarama with a 10-word review of the film, now in wide release, and you could win a poster signed by the cast. A signed poster that you can cry to late at night whenever you get lonely!

Or, you know, dedicate a Boyz II Men song to. Take it along on your next fro-yo run. Make sweet drunken love to it. Whatever floats your boat and gets you back on that horse, my dear.
CONTEST RULES:
- Submit an original 10-word review of Celeste and Jesse Forever, starring Rashida Jones and Andy Samberg!
- Enter with your full name and an email address where you may be reached.
- One (1) winning entry will be selected and announced on Thursday, September 13
Contest ends Thursday, September 13 at 2pm PT/5pm ET, so get to reviewing!