WATCH: Mary Elizabeth Winstead Is Out Of Control — And Gunning For Oscar — In New Smashed Trailer And Clips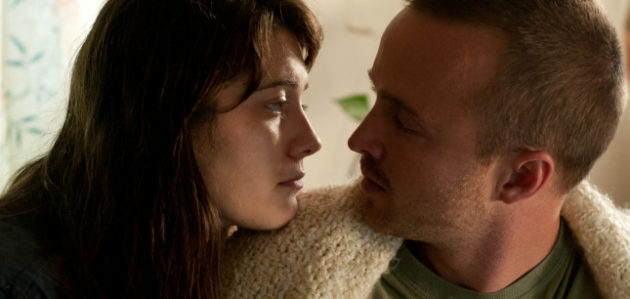 Smashed has been built up as Mary Elizabeth Winstead's career-maker — a character-driven piece about an alcoholic woman entering AA — although time will tell if the addiction dramedy has the mojo to muscle in on the awards race with folks like Marion Cotillard and Jennifer Lawrence hogging all the buzz with their respective festival hits. But take a look at the first Smashed trailer and four additional clips, co-starring Aaron Paul, Octavia Spencer, Megan Mullally, and Nick Offerman (courtesy of Sony Classics) and get to early prognosticating on Winstead's chances.

Official Trailer (via Yahoo):
It's meaty stuff for Winstead, and director James Ponsoldt makes great use of her wonderfully wide-open face. Paul threatens to be a force as well, with that constant crackling energy of his. Hell, everyone in this ensemble is pretty fantastic in their own right (see following clips for scenes with Paul, Mullally, and the erstwhile Ron Swanson) though for my money the scene below of Winstead's Kate going from flip to crushingly emotional in the span of a single shot as she introduces herself at an AA meeting is the most powerful and telling sign yet that this is a big moment for Winstead.
Smashed will hit theaters on October 12.
[Via Yahoo]