WATCH: Liam Neeson Says Check Out These Taken 2 Trailers − Or He's Comin' To Get You, Sucka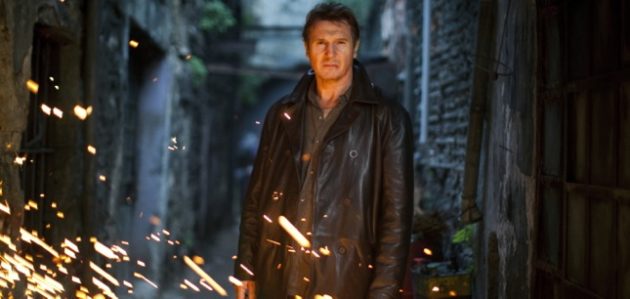 Looks like Taken 2 could be subtitled All in the Family, or maybe Bad-Ass & Daughter. Liam Neeson is back as retired CIA operative Bryan Mills, and based on the plot points covered by the two new trailers posted below, he enlists daughter Kim (Maggie Grace), who he gallantly rescued in the first Taken, to assist him in saving her Mom (Famke Janssen) from the bad guys. Turns out the motive for moms kidnapping is familial in nature, too:  She's been taken by the father of the kidnapper Mills killed back in the first flick.
And if Neeson didn't suck you in the first time around with his unflappable, I-will-make-you-regret-ever-messing-with-me charisma, he opens the first trailer by having some fun with his character's certitude.  Taken 2 is directed by the memorably named Olivier Megaton, whose credits include Colombiana and Transporter 3, and we're happy to see that the script was written by the same team that made the first Taken such a taut experience:  Luc Besson (The Professional and La Femme Nikita) and Robert Mark Kamen (Karate Kid, the Transporter movies), whose Kamen Estate vineyards makes some delicious vino, by the way.
Follow Frank DiGiacomo on Twitter.

Follow Movieline on Twitter.