WATCH: Walken and Farrell Sling Around The F-Word In Seven Psychopaths Red Band Trailer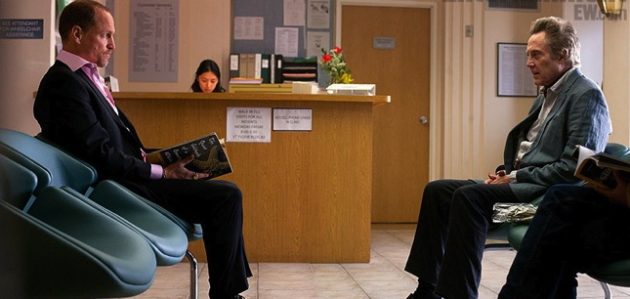 There are few things more satisfying in this world than hearing Christopher Walken say the word "fuck."  Yes, his now-classic Saturday Night Live declaration of "I've got a fever and the prescription is more cowbell" is one of them, but let's stay focused here.  Walken and his co-star Colin Farrell let their filth flags fly in the Red Band trailer below for In Bruges director Martin McDonagh's Seven Psychopaths.
Indeed, save for their spirited f-bombing, the trailer recycles a number of scenes from the last clip we brought you — but it's still damn funny.  The movie is about a struggling writer, played by Colin Farrell, who finds himself in a whole lot of trouble after his friend, out-of-work actor and moonlighting dog-napper Sam Rockwell and his partner-in-crime (Walken) make off with a canine that belongs to a brutal gangster.  The new trailer also gives the barest hint that Tom Waits, who's also in the picture, definitely qualifies as one of the seven titular psychos. Check it out below.
Follow Frank DiGiacomo on Twitter.
Follow Movieline on Twitter.