WATCH: On The Road U.S. Teaser Burns, Burns, Burns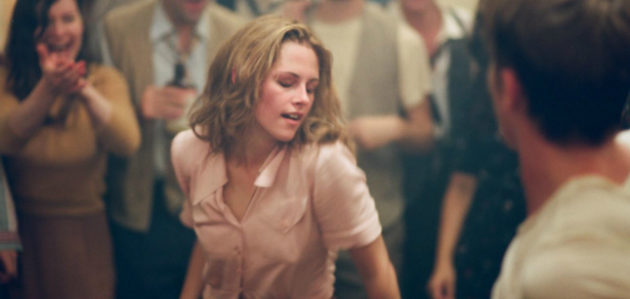 "...The only people for me are the mad ones, the ones who are mad to live, mad to talk, mad to be saved, desirous of everything at the same time, the ones that never yawn or say a commonplace thing, but burn, burn, burn like fabulous yellow roman candles exploding like spiders across the stars and in the middle you see the blue centerlight pop and everybody goes 'Awww!'" Sam Riley's Sal paraphrases the famous Jack Kerouac line, but it works: Watch the jazzy, frenetic first U.S. trailer for Walter Salles' On The Road and feel your pulse quicken.

The adaptation, which also stars Kristen Stewart, Garrett Hedlund, Kirsten Dunst, Viggo Mortensen, Amy Adams, Terrence Howard, and more (phew!) debuted at Cannes but premieres at the upcoming Toronto Film Festival ahead of its December release.
I'd count this as the most effective of the many trailers to debut so far; something about the pace and the energy and abandon glimpsed in snatches and quick edits ratchets up my excitement. Or maybe it's the looming long holiday. Here's to everyone out there burning like Roman candles this Labor Day weekend.
Thoughts? On the Road debuts in limited release on December 21.
[Yahoo]