David Koepp on SWATH 2: 'I Couldn't' See Sequel Being Made Without Kristen Stewart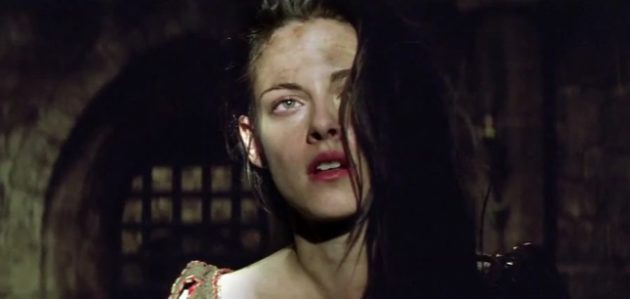 David Koepp couldn't envision a Snow White and the Huntsman sequel without Kristen Stewart — which is one reason he says he's no longer involved in the project.
Koepp — who scripted Jurassic Park, the original 2002 Spider-Man movie and co-wrote and directed this weekend's new bike-messenger thriller Premium Rush — told Movieline that he departed the project because he had worked on a script idea "that I really liked" involving Stewart's character. "And their situation, I hear, changed a little, so they weren't interested in pursuing that idea anymore."
Koepp said that was a sign for him to move on. "I felt like there was a good path with her, but then they wanted to explore a different thing that I had no ideas for," he explained. "If you don't have any ideas, you should probably put your pen in your backpack and go home." As a result, he added, "we agreed to part ways and stay friends."
When I asked Koepp if he could see a sequel to Snow White and the Huntsman being made sans Stewart, he replied: "Well, I couldn't. That was why I felt like I couldn't follow through."
Stewart's involvement in a Snow White sequel has been hotly debated since reports broke in late July that she cheated on her on- and 0ff-screen Twilight love interest Robert Pattinson with SWATH director Rupert Sanders and apologized for it.
On Aug. 15, Deadline reported that, internally, Universal is discussing whether to focus the next movie on the Huntsman character played by Chris Hemsworth, who is fast proving himself to be leading-man material. Universal also bought a crime drama called 90 Church: The True Story of the Narcotics Squad from Hell for Sanders.
Nell Alk is an arts and entertainment writer and reporter based in New York City. Her work has been featured in The Wall Street Journal, Manhattan Magazine, Z!NK Magazine and on InterviewMagazine.com, PaperMag.com and RollingStone.com, among others. Learn more about her here.
Follow Movieline on Twitter.