GALLERY: 9 Ridiculously Cute Photos Of Sam Claflin, Hunger Games: Catching Fire's New Finnick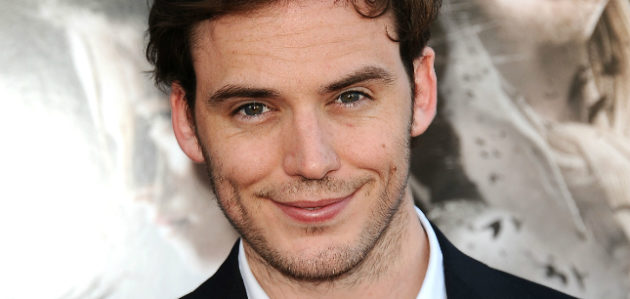 It's official: Sam Claflin, British newcomer and co-star of recent blockbusters Pirates of the Caribbean: On Stranger Tides and Snow White and the Huntsman, has been cast as former Games winner Finnick Odair in Lionsgate's The Hunger Games: Catching Fire. It's a sizable role and a fan favorite, as readers of Suzanne Collins' novels can attest — so what better way is there to get acquainted with your future Finnick than with a few adorable, worship-worthy photos?

[GALLERY: 9 Ridiculously Cute Photos Of Sam Claflin, Your New Finnick Odair]
Ever since landing the role of the young love-struck Philip in the last Pirates of the Caribbean flick (he's the one who fell for the mermaid), Claflin's been setting up his breakthrough potential stateside; his turn as the moony-eyed Prince in SWATH pitted him against Chris Hemsworth for Kristen Stewart's affections, and while the Finnick role in the Hunger Games saga isn't a central character, it's a notable character that offers Claflin the chance to play more than just a pretty romantic figure.
As a District 4 career Tribute who became something of a sex symbol after his Hunger Games victory, the flirty Finnick is known for using his charm and beauty to his advantage although there are much deeper layers roiling beneath the surface. Scroll down for the official Lionsgate press release and jump to this gallery of ridiculously cute Claflin pics to get better acquainted with your new Finnick.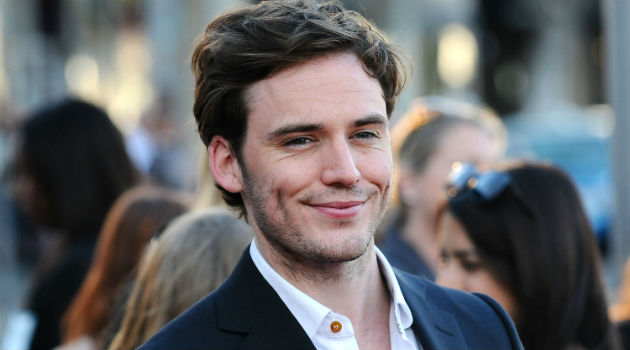 Click above for pics.
Press release:
Santa Monica, CA, August 22, 2012- Lionsgate® and the filmmakers of THE HUNGER GAMES: CATCHING FIRE are pleased to announce that Sam Claflin has been cast in the role of Finnick in the much anticipated film adaptation of Suzanne Collins' worldwide smash hit novel Catching Fire. Charismatic and clever, Finnick was a District 4 Hunger Games victor when he was fourteen.

After breaking out in his role as the romantic lead in last year's PIRATES OF THE CARIBBEAN: ON STRANGER TIDES, Claflin starred in the box office smash SNOW WHITE AND THE HUNTSMAN playing Prince William alongside Kristen Stewart, Charlize Theron and Chris Hemsworth. He recently finished filming THE QUIET ONESopposite Jarred Harris, and MARY & MARTHA, in which he co-stars with Hilary Swank.

THE HUNGER GAMES: CATCHING FIRE begins as Katniss Everdeen has returned home safe after winning the 74th Annual Hunger Games along with fellow tribute Peeta Mellark. Winning means that they must turn around and leave their family and close friends, embarking on a "Victor's Tour" of the districts. Along the way Katniss senses that a rebellion is simmering, but the Capitol is still very much in control as President Snow prepares the 75th Annual Hunger Games (The Quarter Quell) - a competition that could change Panem forever.

THE HUNGER GAMES: CATCHING FIRE will be directed by Francis Lawrence, and produced by Nina Jacobson's Color Force in tandem with producer Jon Kilik. The novel on which the film is based is the second in a trilogy that has sold more than 50 million books in print and digital in the U.S. alone.

Lionsgate will release THE HUNGER GAMES: CATCHING FIRE on November 22, 2013.

Ongoing casting news and information for the film can be found at: www.CatchingFireCasting.com
The Hunger Games: Catching Fire hits theaters November 22, 2013. Approve of Claflin as Finnick, Mockingjays?