Is Disney Rebooting The Rocketeer?
I suppose it makes sense: According to Vulture rumor-slinger Claude Brodesser-Akner, Disney's new regime under Alan Horn is developing a remake of 1991's The Rocketeer — a box office disappointment that nevertheless built a cult following owing to its retro-futuristic vibe, Billy Campbell's irresistible hair, and Jennifer Connelly's Jennifer Connelly-ness.

The Rocketeer told the story of Cliff Secord, a square-jawed airplane pilot who battles Nazis with the help of a rocket jetpack in 1930s California. Audiences rejected it upon release, but the film won dedicated fans (myself included) in subsequent years.
The report, based on studio spy whispers, points out that such a reboot might be successful thanks to its similarities with Marvel's Iron Man properties — both were adapted from comics, both involve a hero in a supercool metal suit flying into action against baddies, etc. One way of updating the Rocketeer property could be to make it slick and high-tech and even more Iron Man-esque... though the idea of Disney courting such obvious parallels to Marvel's best-loved new Avengers superhero doesn't make much sense.
If Disney reboots The Rocketeer, I can't imagine fans of the original comics and the Joe Johnston-directed film would accept anything less than a faithful period setting, in keeping with the original story's spirit and sense for nostalgic idealism; good luck finding a Cliff Secord with hair as phenomenally perfect as 90s-era Campbell.
I mean - JUST...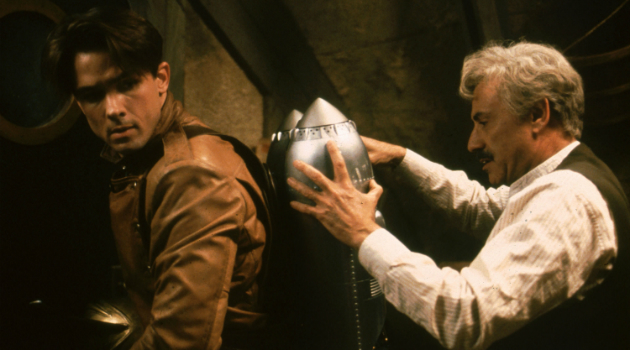 LOOK...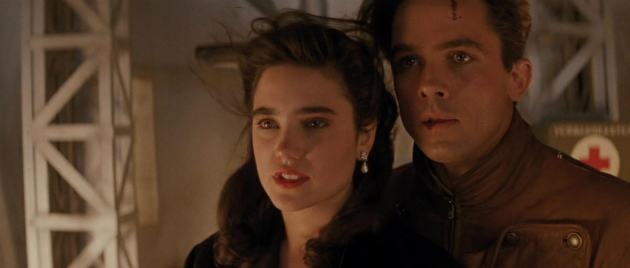 AT THIS HAIR! YOU GUYS.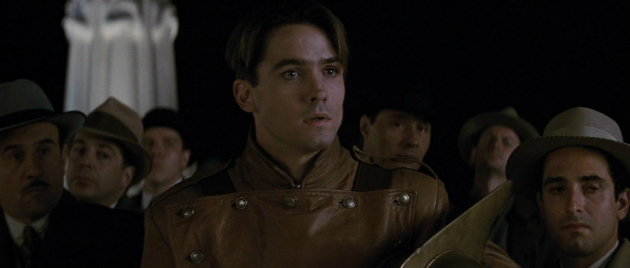 On second thought, let me put this out there: Armie Hammer as Cliff. Jennifer Lawrence as Jenny. Michael Fassbender as Neville Sinclair. Discuss.
[Vulture]