WATCH: New Trailer For The Master Teases San Francisco Screening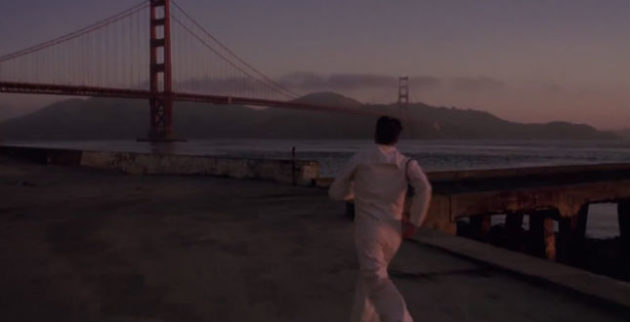 Every frame of this simple but mesmerizing snippet of P.T. Anderson's The Master throbs with an unnatural hum - in this case, punctuated by the animalistic grunting of Joaquin Phoenix as he books it down a pier in the San Francisco Bay, a panting so odd and startling it jarred my cat out of his sleep, the strangest look on his face. Is there something in Phoenix's by all accounts bravura performance that vibrates on some feline, feral frequency?

The new trailer teases another surprise screening of the film, tomorrow in San Francisco at the Castro Theater (which is, incidentally, where I first saw There Will Be Blood when it similarly sneak-debuted five years ago).
The Master debuts on September 12. If anyone happens to make it to the Castro screening, do come back and share your thoughts.
Follow Jen Yamato on Twitter. 
Follow Movieline on Twitter.