NY Film Festival Announces Slate; NYT Reporter Angers RPattz Fans; Avengers 2 Gets 2015 Release: Biz Break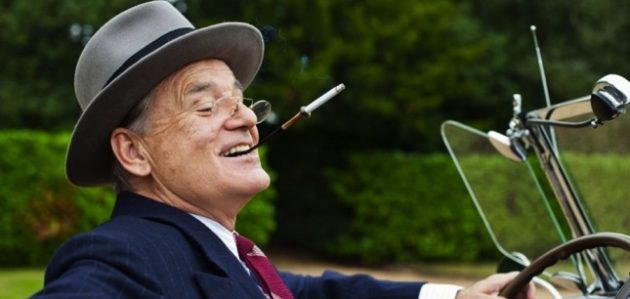 Also in Wednesday afternoon's round-up of news briefs, Willie Nelson throws support behind the Weinstein Company's Lawless, and production on Iron Man 3 is suspended after Robert Downey Jr. injures his ankle.
NY Film Festival Unveils Line-up
The Main Slate line-up for the 50th New York Film Festival will be comprised of 32 movies, including Roger Michell's Hyde Park on Hudson, which stars Bill Murray as President Franklin Delano Roosevelt; Noah Baumbach's Frances Ha, a comedy he wrote with actress Greta Gerwig about an aspiring dancer in New York City; and Brian De Palma's thriller Passion, with Noomi Rapace and Rachel McAdams. The 1960s era rock 'n' roll film Not Fade Away, by The Sopranos creator David Chase will also premiere as the festival's centerpiece. For the complete list, check out the NYFF website. 
NY Times Columnist Booed By Pattinson Fans At Cosmopolis Q&A
New York Times reporter and columnist David Carr incurred the wrath of RPatz fans at a Times Talks Q&A session when he asked the British actor, "So, if you and Kristen have trouble, it's like Charles and Di having trouble?" The New York Daily News reports.
Willie Nelson Down with Lawless
The Weinstein Company announced that country-music star Willie Nelson is lending his support to the movie distributor's gangster bootlegger picture Lawless. Nelson performs the previously unreleased "Midnight Run" on the movie's soundtrack and will appear at a special screening of the film on Aug. 25 at the Alamo Draft House in Austin, Texas. Lawless, which stars Tom Hardy , Jessica Chastain and Shia LaBeouf is based on a true story about the bootlegging Bondurant brothers.
Avengers Assemble!  In 2015, That Is
Marvel's Avengers 2 has an official release date of May 1, 2015.  Joss Whedon is set to direct and write the sequel, which will follow Iron Man 3, Thor 2, Captain America 2 and Guardians of the Galaxy. Deadline reports.
Speaking of Iron Man 3, Production Delayed After Downey Injures Ankle
Production was suspended briefly on the set of Iron Man 3 when the film's leading man Robert Downey Jr. injured his ankle.  Deadline reports.
Follow Frank DiGiacomo on Twitter.
Follow Movieline on Twitter.
Follow Movieline on Twitter.