Talkback: Who Wants Ben Affleck To Direct Justice League?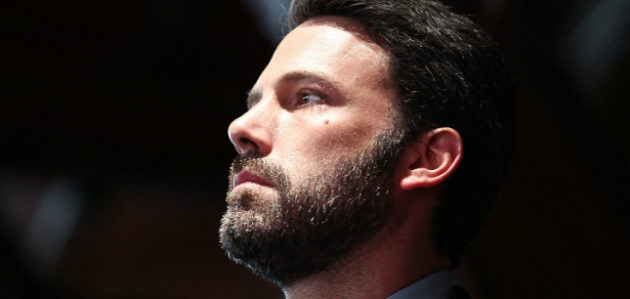 Ben Affleck's come a long way since his 1998 Oscar co-win for Good Will Hunting, arguably the first time Hollywood stood up and took notice of the multi-hyphenate as more than just an actor; according to Variety, he's now being sought after to direct WB's Justice League, DC's answer to Marvel's billion-dollar rival franchise starter The Avengers. But even after the successes of modest-scale thrillers Gone Baby Gone and The Town, and with his buzzed-about forthcoming picture Argo poised for awards season, is the writer/producer/actor/director the right filmmaker to helm the superhero studio tentpole?

Sources tell Variety that Affleck has been given the Justice League script as WB approaches him to direct, speculating further that he could additionally star in the pic. But take it all with a healthy grain of salt: Insiders tell Movieline that the report, while plausible, "is ridiculously vague and early."
That's pretty much what the report sounds like, coming conspicuously just a day after Disney's Bob Iger spilled the news that Joss Whedon will be coming back to helm Avengers 2. So somebody out there wants to gauge public opinion, generate a little Justice League buzz, stir the pot. Given the mixed reaction rippling through the blogosphere today, consider that pot stirred.
The question is, would Affleck make a good choice for the Justice League movie? Notwithstanding the possibility that he'd star while simultaneously helming an epic megamillion-dollar production with billions of box office, a multi-film franchise, and the fiscal fate of the studio on the line — really, would he? Would anyone? — maybe he'd only take one job at a time in this case. Just maybe. What Gone Baby Gone did to put Affleck on the map as a bona fide seriouspants filmmaker to be taken seriously — if emphasized moreso because nobody really expected it of the guy who starred in Gigli — The Town amplified with its gritty genre leanings. Argo looks to be his most ambitious directing project to date, advancing from tidy Boston-set thriller to multinational historical-political drama. Project by project, Affleck is fine-tuning his sensibilities, widening his reach and skillset with each progressive (and well-chosen) film.
Based on his two features to date, Affleck's a decent but promising director, adept at balancing ensembles and gritty material and great with his actors. The critical and commercial success of The Town most recently demonstrates what any studio with most superhero movies in the post-Batman Begins age is aiming for — the ability to deliver complex, acclaim-worthy material while satisfying audiences.
Variety's report adds more ambiguity to the mix by noting that Affleck is also considering an offer to topline Greg Berlanti's Replay at Warners, a Groundhog Day-esque sci-fi drama about a man who dies only to wake up, able to live out different potential life paths over and over. Back in 2010 Affleck was reported to be mulling the project, based on Ken Grimwood's 1987 novel, only then — on the heels of The Town — he was looking to direct. I see Affleck more likely to continue along this route, building a directing resume out of smaller, character-driven dramas for grownups.
Then again, he's already brought Superman to the big screen once before, donning the spandex for Hollywoodland. Should he do it again?
Watch the video on YouTube
[Variety]