Beyond the Blockbusters: 360, The Babymakers, Celeste and Jesse Forever, Soldiers of Fortune Lead Limited Releases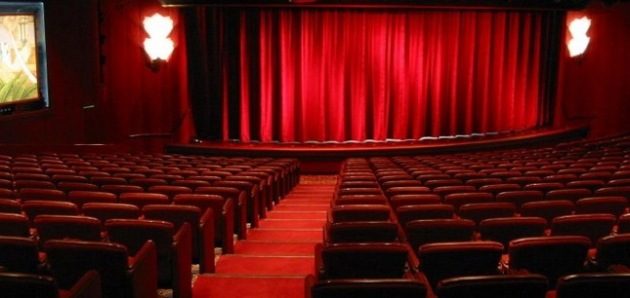 TDKR will likely rule the big box office for a third weekend in a row and Total Recall is a re-make that should bring out a decent mass of humanity. But there are a number of new specialty releases also braving the theaters this weekend that are more than worth your $$. Among this weekend's new ""indie/specialty/limited release" newcomers are 360 with Rachel Weisz, Jude Law and Anthony Hopkins. The Babymakers with Paul Schneider and Olivia Munn and Celeste and Jesse Forever, starring Rashida Jones, Andy Samberg, Elijah Wood and Ari Graynor and Soldiers of Fortune with Christian Slater, Sean Bean, Ving Rhames and Dominic Monaghan. Also on tap are Girlfriend Boyfriend by China/Taiwan/Hong Kong specialty outfit China Lion and doc Sushi: The Global Catch.

360
Directed by Fernando Meirelles
Written by Peter Morgan (screenplay), Arthur Schnitzler
Cast: Rachel Weisz, Jude Law, Anthony Hopkins, Ben Foster, Lucia Siposová
Opens: New York and Los Angeles and will reach more cities over the next two weeks.
Directed by Fernando Meirelles and written by Oscar-nominated writer Peter Morgan (The Queen), specialty distributor Magnolia Pictures picked up 360 out of last year's Toronto International Film Festival in part due to its pedigree of filmmakers and actors. "It's a sophisticated team of filmmakers and a lovely cast," said Magnolia exec Matt Cowal. "It's a smart and elegant movie that will appeal to the classic art-house audience. It's an ensemble character-driven film and we've been pushing this online."
Synopsis: From two acclaimed artists: director Fernando Meirelles (City of God, The Constant Gardener) and writer Peter Morgan (The Queen, Frost/Nixon). With a stellar international cast that includes Rachel Weisz, Anthony Hopkins, Jude Law, Ben Foster, Jamel Debbouze and Moritz Bleibtreu, 360 is a moving and exciting dramatic thriller that dazzlingly weaves together the stories of an array of people from disparate social backgrounds through their intersecting relationships.
The Babymakers
Directed by Jay Chandrasekhar
Written by Peter Gaulke, Gerry Swallow
Cast: Paul Schneider, Olivia Munn, Kevin Heffernan, Noureen DeWulf, Aisha Tyler]
Opens: Boston, New York, Los Angeles, Philadelphia, Chicago, Milwaukee, Denver, San Diego, Phoenix and San Francisco and will continue from there.
Director Jay Chandrasekhar said that the big studios have all but abandoned comedies that fall in the $5 million to $30 million range and noted that his film's distributor Millennium Films is filling the vacuum left. ""With Smaller films like American Beauty - who knows if that would be green-lit today," he said, adding, ""We made it independently and cast it how we wanted it to be. We sold it to Millennium at this year's SXSW Film Festival."
The film, which centers on a couple high-outta-luck in getting pregnant take some unconventional matters into their own hands. The guy grabs his buddies and plots to steal his own sperm - from a sperm bank. ""I think there's a real relationship at the center of this movie," said Chandrasekhar. "The goal is to have a baby and you can feel for them, but there is a lot of comedy centered around the sperm bank heist," said Chandrasekhar. "He has to get his only good sperm left. It's wild but also grounded."
Synopsis: After failing to get his wife pregnant, a guy (Schneider) recruits his pals to steal the deposit he left at a sperm bank years ago.
Celeste And Jesse Forever
Directed by Lee Toland Krieger
Written by Rashida Jones, Will McCormack
Cast: Rashida Jones, Andy Samberg, Elijah Wood, Ari Graynor, Eric Christian Olsen, Rob Huebel, Shira Lazar, Will McCormack
Opens: New York and Los Angeles with more cities coming over the summer. [Movieline's Review of Celeste and Jesse Forever]
After a roller-coaster beginning with the project and landing at at least two companies before the filmmakers found financing through an individual, Celeste and Jesse Forever finally hit production. "We finally ended up making the movie for under $1 million and took it to Sundance," said producer Jennifer Todd. Director Lee Toland Krieger came on board after Todd sent him the script and he "fell in love with it" after reading. Krieger said that he had initially only been meant to read it. "This is a real labor of love that took so long to get to the screen," he said about the film, which stars Rashida Jones (who co-wrote the film) about a divorcing couple who try to maintain a close friendship even as they move on romantically.
Synopsis: Celeste (Rashida Jones) and Jesse (Andy Samberg) met in high school, married young and are growing apart. Now thirty, Celeste is the driven owner of her own media consulting firm, Jesse is once again unemployed and in no particular rush to do anything with his life. Celeste is convinced that divorcing Jesse is the right thing to do -- she is on her way up, he is on his way nowhere, and if they do it now instead of later, they can remain supportive friends. Jesse passively accepts this transition into friendship, even though he is still in love with her. As the reality of their separation sets in, Celeste slowly and painfully realizes she has been cavalier about their relationship, and her decision, which once seemed mature and progressive, now seems impulsive and selfish. But her timing with Jesse is less than fortuitous. While navigating the turbulent changes in their lives and in their hearts, these two learn that in order to truly love someone, you may have to let them go.
Girlfriend Boyfriend
Directed by Ya-che Yang
Written by Ya-che Yang
Cast: Joseph Hsiao-Chuan Chang, Lun Mei Gwei, Rhydian Vaughan
Opens: Los Angeles, San Francisco, Boston, Chicago, Houston, Toronto and New York with targeted locations added later.
Distributor China Lion specializes on Chinese, Taiwanese and Hong Kong films for the North American market, typically targeting audiences of Chinese descent, but for Girlfriend Boyfriend, it is also hitting gay audiences. The story focuses on three rebellious students to leave their hometown for the big city. Their relationships face pressure as the '80s era socio-political reformation movement unfolds in Taiwan. "It's a drama and a rom-com," said China Lion CEO Milt Barlow. "It's a great real life story and found that young Chinese audiences are keen to have more modern stories.
Synopsis: When three rebellious students leave their hometown to pursue their lifelong dreams in the big city, their relationships start to face the pressures of real life as the 1980s Taiwanese sociopolitical reformation movement unfolds in the background.
Soldiers of Fortune
Directed by Maxim Korostyshevsky
Written by Robert Crombie, Alexandre Coscas, Joe Kelbley
Cast: Christian Slater, Sean Bean, Ving Rhames, Dominic Monaghan, Colm Meaney, James Cromwell, Freddy Rodriguez
Opens: In select locations now.
Synopsis: A former U.S. special forces soldier is reluctantly appointed to protect a group of millionaires who want to experience the thrills of war first-hand. But when their excision goes horribly awry, the unlikely team must band together in order to get out alive.
Sushi: The Global Catch
Directed by Mark Hall
Opens: New York only with targeted locations throughout the country to follow.
The Global Catch won a a special jury award last year at the Seattle International Film Festival, which brought the film to the attention of Kino Lorber Films. In 2011, the New York-based distributor released Gereon Wetzel's El Bulli: Cooking In Progress, which went on to make over $237K domestically, enough incentive for the company to crave more food docs. "We found that combining the culinary aspect of the [film] with the conservancy issue was really compelling to us," Kino Lorber VP Elizabeth Sheldon said. "It appeals to people who care about environmental issues and care about food."
Synopsis: In this meticulously researched documentary, filmmaker Mark Hall traces the origins of sushi in Japan to its status today as a cuisine that has spawned a lucrative worldwide industry. This explosion in demand for sushi over the past 30 years has brought with it problems of its own, as fish stocks have steadily depleted, threatening the balance of the ocean's ecosystems. Through extensive interviews with prominent industry representatives and environmental activists, Hall carefully presents the various solutions being proposed to the vexing issue of overfishing. Winner of the Special Jury Prize at the 2011 Seattle International Film Festival, Sushi: The Global Catch raises some pressing questions that all sushi lovers should seek to address.