How Cringe-Worthy Was The First Harry Potter Movie?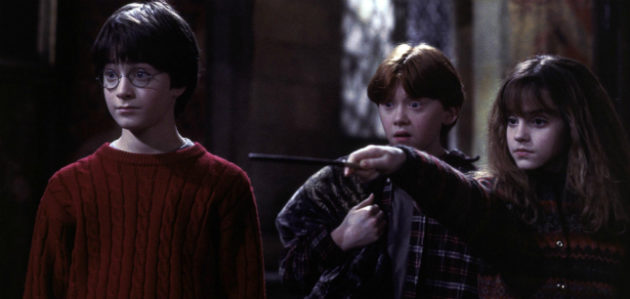 Joined by series star Rupert Grint at the British Embassy's Creative Content Summit, Harry Potter series producer David Heyman looked back on 2001's Harry Potter and the Sorcerer's Stone, the first film in the lucrative J.K. Rowling boy wizard franchise, and revealed which parts now make him "want to cringe."

"The visual effects industry developed substantially over the 11 to 12 years of making the films. I look at some of the first film [made in 2001] and want to cringe," he said, adding that later films in the series marked vast improvements on the screen and in the franchise's behind the scenes technical infrastructure.
Heyman also had issues with Warner Bros.' merchandising campaign tied to the first film, reports Wired:
He went on to say that for the first film there was so much merchandising that it was "shocking." He said that he knew that Warner Bros. had gone "too far" when he saw Harry Potter toilet paper. However, since then, Warner Bros. has reined it in and produced a "really elevated, high-range program."
At least the studio didn't go for Americanizing the very British tale — so British, Voldemort and Rowling made it into the Olympic Opening Ceremony — which Heyman says the suits wanted to do at one point: "Heyman was thankful that the movie franchise retained the Britishness of the books, after some movie execs initially considered moving the story to the United States with 'cheerleaders and the likes' but he said 'that never rang true.'"
[Wired via Movie City News]