Jack and Diane Trailer: Juno Temple and Riley Keough, Devoured By Lesbian Love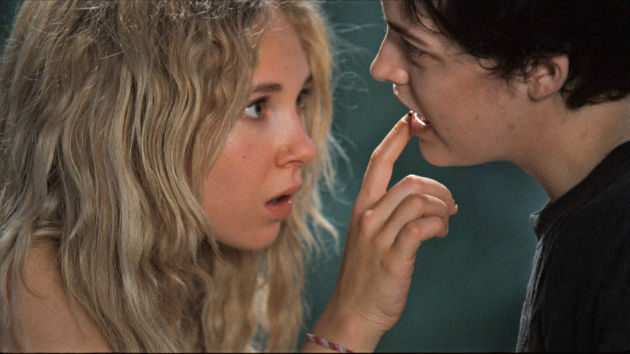 Juno Temple (recently, Selina Kyle's special friend in The Dark Knight Rises) and Riley Keough (the granddaughter of Elvis seen briefly in Magic Mike) star in Bradley Rust Gray's Jack and Diane, a dark romance about two young ladies experiencing puppy love and the peculiar transformations that ensue. After the jump watch the first official trailer, which sets up their sweet sapphic connection but shies away from major spoilers.

Jack and Diane burst onto the collective radar a while back with its horror-tinged setup (which I won't ruin here) and once was set to star Juno BFFs Ellen Page and Olivia Thirlby in the title roles. As the first trailer highlights, Temple and Keough promise to bring a different dynamic to the tale — theirs is a naive, elemental chemistry, glimpsed in snatches, made ominous by animated sequences by the Brothers Quay. Cara Seymour and Kylie Minogue also co-star. Who can resist?
Still, Jack and Diane floundered with critics upon its Tribeca Film Festival debut. But between Magic Mike, TDKR, and this week's Killer Joe (which features Temple as the object of Joe's affections), there's no better time for Magnolia to capitalize on their stars' rising cache.
Verdict: Looks cute. But will it come together?
Jack and Diane debuts on VOD on September 28 and is in theaters November 2.