12 Dead, 50 Wounded at Midnight Screening of The Dark Knight Rises [UPDATED]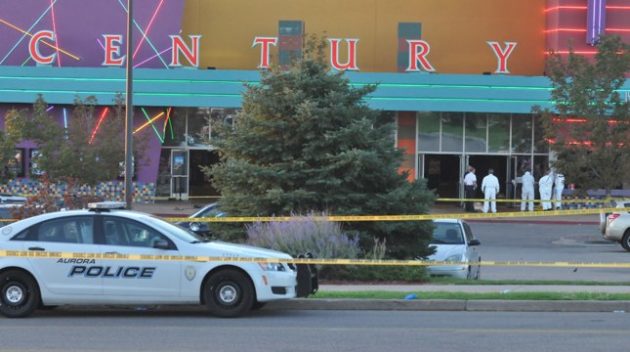 At least one gunman opened fire at a midnight screening of The Dark Knight Rises early Friday morning in Aurora, Colorado, injuring as many as twenty people. An early report from local radio station 850 KOA cites witness reports that a shooter, possibly wearing a mask, opened fire and set off tear gas during a shoot-out scene in the film. Various reports cite at least ten 12 people dead, although details are still emerging with at least one suspect in custody. [UPDATE: 50 others have been wounded in the attack.]

UPDATE: Video purported to show the scene at the Aurora Century 16 following the shooting has hit YouTube. Be warned - it's unverified (although at least one fan in full Batman costume can be seen), disturbing, and contains footage of an apparently bloodied cinemagoer exiting the theater.
UPDATE: Aurora Police Chief Dan Oates shared details of the shooting via press conference:
The violence erupted about 12:30 a.m. MDT as the gunman stood at the front of one of the Century 16 theaters at the Aurora Mall.

"Witnesses tell us he released some sort of canister. They heard a hissing sound and some gas emerged and the gunman opened fire," Oates said at a news conference.

One suspect is in custody and there's no evidence of any additional shooters, Oates said.
UPDATE: The 24-year-old suspect is in police custody and his North Aurora apartment is being searched for explosives. Eyewitnesses say the gunman, dressed in black, entered the Century 16 theater around 12:30 am, set off tear gas canisters, and began shooting patrons in multiple theaters within the cinema before being apprehended by police.
Many of the wounded are children, with one gunshot victim reported to be as young as 6 years old.