Channing Tatum as Superman, Will Arnett as Batman... in LEGO Movie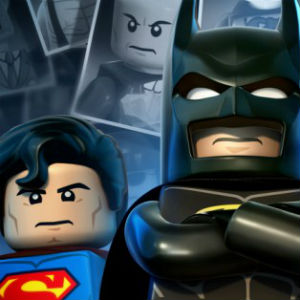 Directors Phil Lord and Chris Miller made names for themselves with their feature debut, the animated Cloudy with a Chance of Meatballs, before moving on to direct Channing Tatum and Jonah Hill in the live-action hit 21 Jump Street. As they work up their next film — WB's live-action/CG blend LEGO adaptation, apparently titled Lego: The Piece of Resistance, based on the plastic toy building blocks — the duo are casting a few familiar superheroes to appear in the pic.

Variety reports that Lord and Miller have tapped Will Arnett to voice LEGO Batman in the adventure, with the hope that Tatum can find room in his schedule to come on as LEGO Superman. They'd be joining Parks and Recreation's Chris Pratt, who leads the pic after recent turns in Moneyball, What's Your Number, and The Five-Year Engagement. Pratt and Tatum also co-star in the indie high school reunion drama Ten Year, which is slated for release through Anchor Bay, while Tatum of course starred in 21 Jump Street for Lord and Miller, with hilarious results.
The synopsis, via Variety: "Pratt will play Emmet, an ordinary, law-abiding, Lego mini-figure who is mistaken for the most extraordinary MasterBuilder. He's drafted into a fellowship of strangers on a quest to stop an evil tyrant from gluing the universe together." Of course, there's no indication of just how big the parts of LEGO Batman and Superman will be in the film, but the cheeky, geeky move should get DC/LEGO fans excited nonetheless. The parts are all falling into place...
[Variety]