No Catching Fire For Robert Pattinson, Prometheus Pre-Sale Boom: Biz Break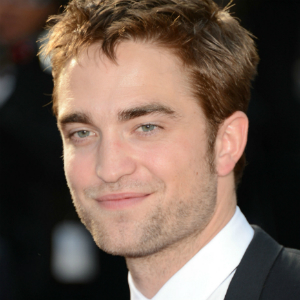 Also in Tuesday morning's briefs roundup, Abbas Kiarostami's latest from Cannes is heading to the U.S., a big film-biz deal brews up in Canada, a controversial film lands its maker in hot legal water three decades, and more...

Sundance Selects Takes Rights to Abbas Kiarostami's Like Someone In Love
The film made its world premiere in competition at the recently completed Cannes Film Festival; the description goes something like this: "An old man and a young woman meet in Tokyo. She knows nothing about him. He thinks he knows her. He welcomes her into his home. She offers him her body. Soon it becomes apparent that the web that is woven between them in the space of 24 hours bears no relation to the circumstance of their encounter." The company's SVP of Acquisitions & Production Arianna Bocco negotiated the deal with Victoire Thevenin of MK2.
Toronto's Inside Out Wraps
The Inside Out LGBT Film Festival completed its 22nd edition with Dominique Cardona and Laurie Colbert's Margarita voted Best Feature or Video in Audience Awards. Jeffrey Schwartz's Vito (USA) took best documentary in the Audience category, while Badlguy by Maria Bock won best short. She Monkeys (Sweden) by Lisa Aschan won Best First Feature.
Around the 'net…

Robert Pattinson Kills Hunger Games Speculation
Despite rumors that the Twilight heartthrob was in the running to play Finnick Odair in the Hunger Games sequel Catching Fire, he said in Cannes that he double-checked with his agent — who promptly said, "No." Ultimately, he doesn't fit the character description in the book; USA Today and THR report.
Entertainment One In Talks to Buy Alliance
Both Canadian-based distribution companies remained publicly silent about the negotiations between the two, Deadline reports.
Prometheus Builds Imax U.K. Pre-Sales Record
Ridley Scott's much-anticipated sci-fi thriller starring Michael Fassbender, Charlize Theron, Noomi Rapace and Idris Elbahas has already grossed $737,588 from 30,000 tickets sold, THR reports.
Spanish Artist Faces Prison for Christ Film
Javier Krahe may serve up to a year in prison for "offending religious feelings" because of a short film he made over 30 years ago titled How to Cook Jesus Christ, The Guardian reports.